Fermented bean curd, is a traditional Chinese folk delicacy, which also exists in Southeast Asia. Bean curd is usually divided into three categories: green, red and white.
White bean curd is represented by Guilin bean curd. Guilin bean curd has a long history and is well known, as far back as the Song Dynasty. It is one of the three treasures of Guilin. Guilin fermented bean curd has a set of processes from grinding, filtering to shaping, pressing dry, mildew, and material selection is also very careful. The fermented bean curd is small, fine and soft in texture, orange transparent on the surface, delicious and fragrant, rich in nutrition, improve appetite, help digestion, is commonly used food, but also cooking seasoning. In May 1937, in the National handicraft products Exhibition held in Shanghai, Guilin curd was highly praised, and thus sold well at home and abroad. In 1983, it was rated as the national high quality food.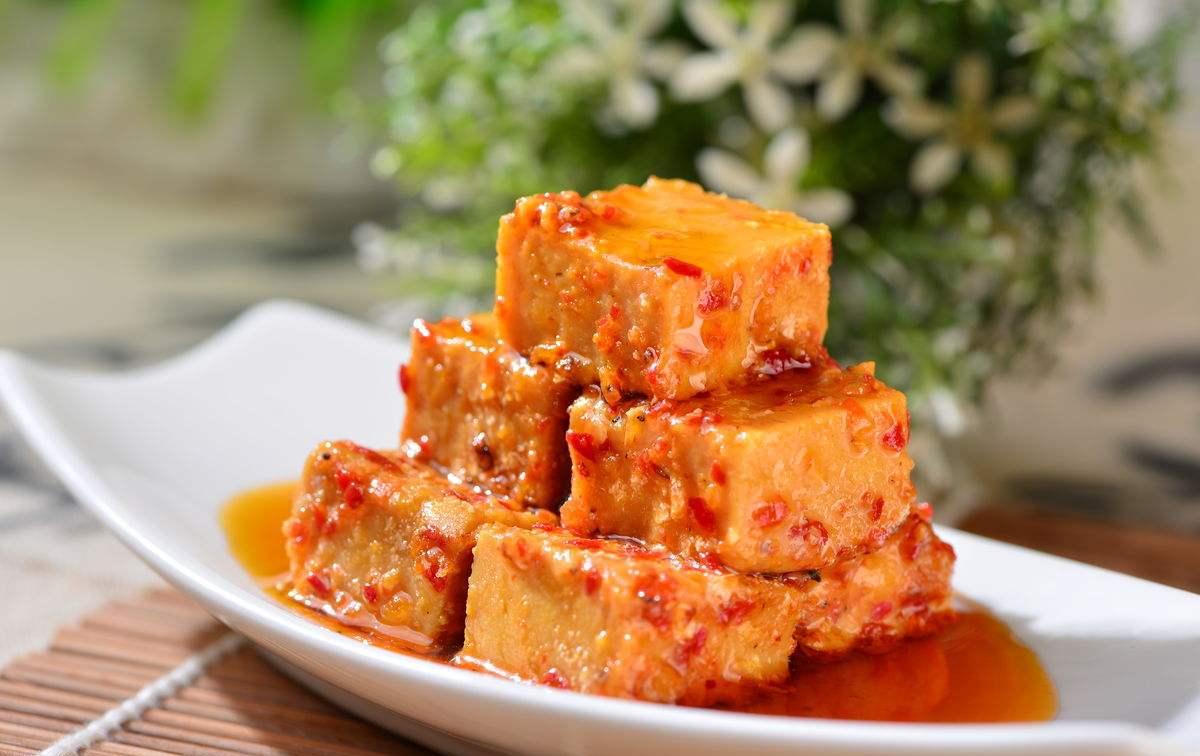 The raw material of fermented bean curd is the "white blank" of dried bean curd. White billets were inoculated with the right kind of mold, cultured under the right conditions, and soon white hairs grew on them — and the mold multiplied. These white hairs may look scary, but there's no need to worry about them, because they don't do any harm. All they do is break down the proteins in the white body and produce amino acids and some B vitamins. To the long hair of the white billet rubbing hair treatment, and finally salt, become curd.