Located in the heart of Shanghai, Shanghai Xintiandi is a charming place that flourishes around the houses as gourmet restaurants, warm book bars, exotic cafes, and upscale shopping malls. Therefore, it has the combination of tradition and modernity, and the blend of east and west. In addition, Shanghai has important historical significance. It is the site of the first national congress of the communist party of China. It is now preserved in the museum of the first national congress of the communist party of China.
Walk on the cobblestone streets of Shanghai Xintiandi and you will go back 50 years to see the old and prosperous Shanghai. From the appearance of Shikumen can strongly feel the antique taste. Shikumen is the most distinctive residential area in Shanghai, combining western culture with traditional han style. Its name comes from its unique door. Despite living downtown, the residents are not disturbed when the heavy door is closed.
Shikumen lintel is usually engraved with a variety of exquisite patterns, is the essence of Shikumen architecture. While renovating Xintiandi, the designer kept these excellent Shikumen buildings and made some renovations to make the whole building more harmonious. Antique brick walls, tile roof, dark doors, winding lintel, are telling the story of the old.
With the change of the society, Shanghai Xintiandi has retained the former style, but added the charm of The Times. If you're looking for the latest boutique, or want to sample the best food, Shanghai Xintiandi is the place to be. Through the door of reality or simulation, you come to the most fashionable world. Store furniture and elaborate lighting always create a western romantic atmosphere. Life in the seemingly ancient buildings is tailor-made for the modern people, including international art galleries, fashion shops, cafes, theme restaurants…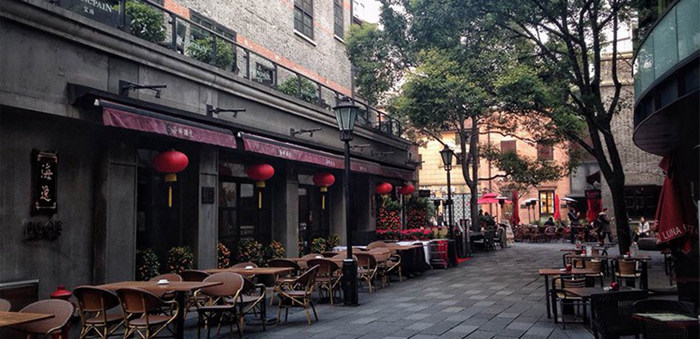 Facebook Comments