Chongshan Temple was initially built in the early period of the Tang Dynasty. Its original name is Baima Temple, and then changed into Yanshou Temple. In accordance to the plaque of the causes of the establishment of the temple, Chongshan Temple was built by Jin Emperor, the third son of Emperor Zhuyuanzhang (1328-1398), first emperor of the Ming Dynasty (1368-1644), for memorizing his mother.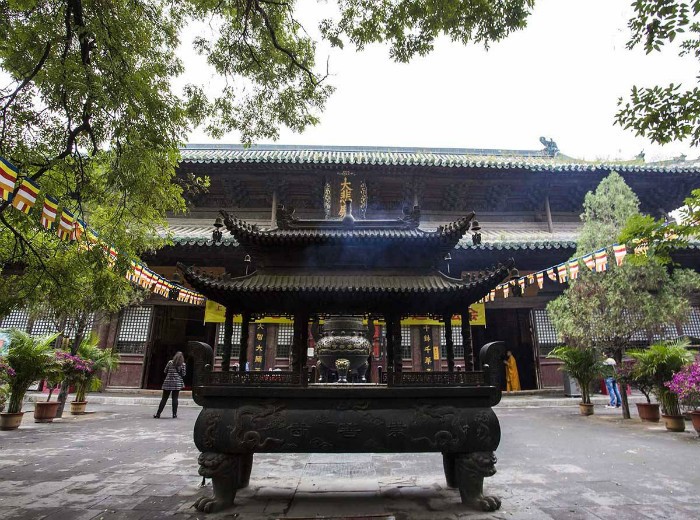 The existing architecture in Chongshan Temple is a group of architecture those main body is Dabei Temple. The area of the existing Chongshan Temple is 80% of its original one. However, the structure of it is precise, dignified and majestic. The existing main architectures of Chongshan Temple are mountain door, bell tower, the eastern and western wing-room and Dabei Temple. Dabei Temple sits on the broad basis, forming a sense of grandeur and solemnity. The hall is equipped with heavy eaves, currently; it is the most well-preserved wooden architecture of the early Ming Dynasty (1368-1644) in China. The ancient drum pavilions and bell pavilions are standing along both sides of Dabei Temple. In the east of the mountain door, there is a big bell on the bell tower which was built in the 1st year of Zhengde period of the Ming Dynasty (1505). With a weight of 9,999.5 jin, the pattern of the big bell is classic. The bell toll can be heard across the whole city.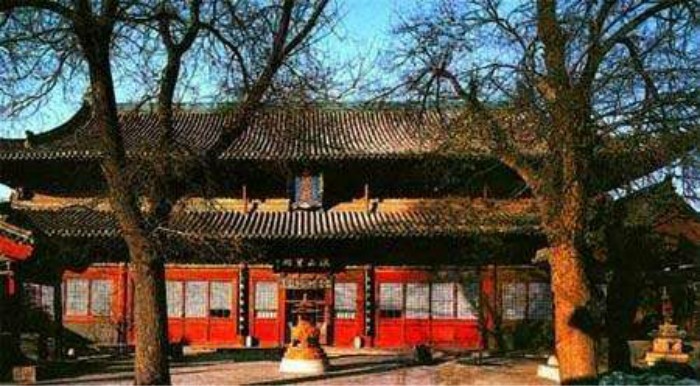 Besides, this temple also keeps numerous precious cultural relics, such as sculptures, paintings and sutras and others. The three sculptures in the hall of Dabei Temple are Kwan-yin, Wenshu Bodhisattva and PuXian Bodhisattva. The sculpture of Kwan-yin in the middle is the most precise one. It is 8.5 meters in height and gold. She wraps a green piece of cloth around her shoulder, looking calm and mellow. Her face is round, pretty and vivid.  The existing Chongshansi Temple includes the temple gate, Bell Tower, the East and West Building and Dabei Hall. Inside the Dabei Hall, Avalokitesvara with 11 faces, the Bodhisattvas Manjusri and Samantabhadra are enshrined and worshiped, all accurately proportioned and well clothed, with a total height of 8.5 meter. The Halls and statues are relics of Ming Dynasty; there are also Tibetan Scriptures of Song, Yuan and Ming Dynasty in the temple, most of which have exact date.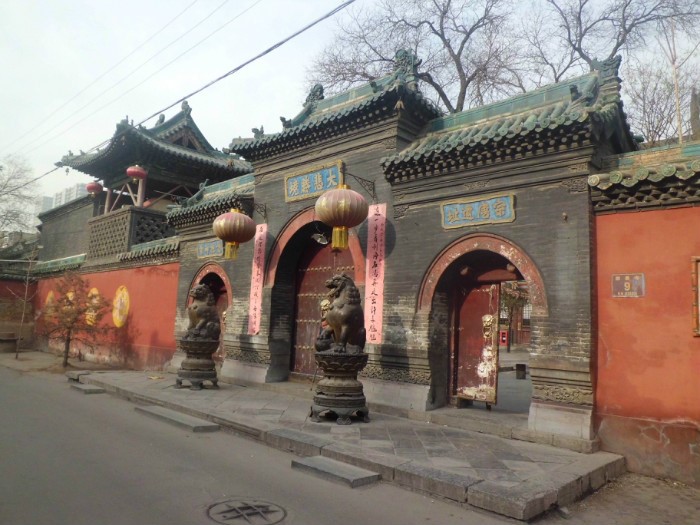 Chongshan temple has become a key cultural relic under the protection of Shanxi Province and home to the Buddhist Association of Shanxi Province. The precious sutra and Taoist scriptures are not only examples of Chinese woodblock printing history, but of ancient Chinese calligraphy and carving arts luring accomplished monks, scholars and tourists.
Facebook Comments