Yungang Grottoes punctuate the north cliff of Wuzhou Mountain, Datong.  Yungang Grottoes graphically tell the story of past glory. Yungang Grottoes are magnificent and colorful, which can be regarded as the top of Chinese stone carving art in the 5th century AD and the treasure house of ancient Chinese carving art. Yungang Grottoes of Datong is deemed as the Three Largest and Most Famous Grottoes Clusters together with Mogao Grottoes of Dunhuang, and Longmen Grottoes of Henan. Located at the southern foot of Wuzhou Mountain, the grotto area was excavated along the mountain, imposingly stretching 1 kilometer with rich contents. Covering over 18,000 square meters engraving area, there are existing 45 main caves, 209 subsidiary caves, more than 1,100 niches, and more than 51,000 stone statues, among which the largest statue measures 17 meters and the smallest only 2 centimeters. One of the largest stone caving art treasury famous both home and abroad, the Yungang Grottoes was inscribed as a key cultural relic under the state protection in 1961, a world heritage site in 2001, and a 5A national Scenic Area in 2007.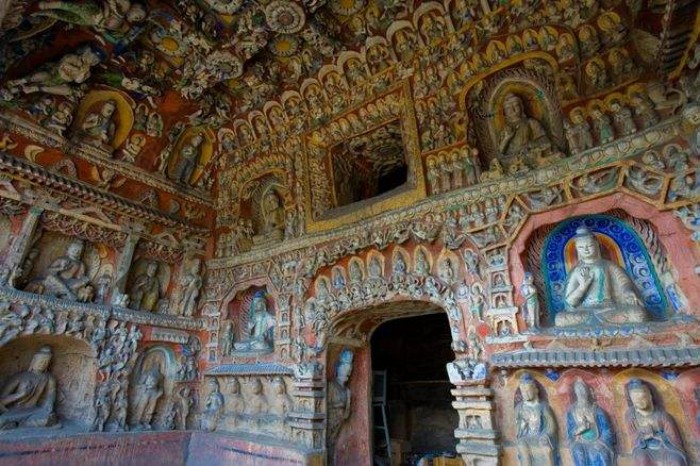 Yungang Grottoes is hailed as a Miracle in Chinese Art with its time-honored history, large scale, rich contents and superb carvings. The whole Yungang Grottoes is grand and dignified with prominent themes, and can be divided into three parts, the eastern, central and western, and the niches are densely distributed like a honeycomb. The eastern part takes pagodas as the principal thing; hence its name pagoda caves. Each of all grottoes in central part can be parted with a front room and back room; each grotto houses a Buddha, and basso-relievo covers cave walls and roofs. In western part, small grottoes and niches are in the majority and were built in later Northern Wei Dynasty.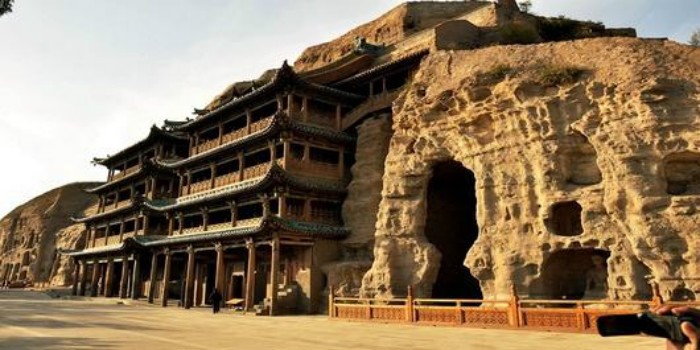 Started in 450, the grottoes is a relic of the Northern Wei Dynasty (386-534). Absorbing Indian Gandhara Buddhist art, the sculptures here developed traditional Chinese art melded with social features of the time.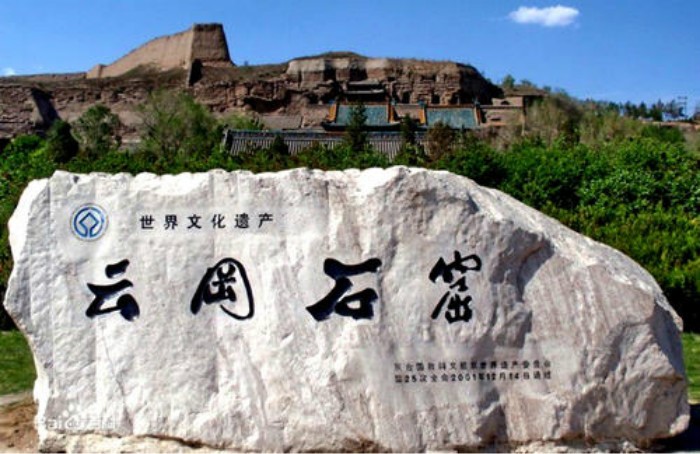 During the reign of Emperor Xiao Wen a monk named Tanyao took charge of the construction of Yungang Grottoes. The largest cave is No.6, which is 20 meters (65.6 foot) high, standing a 15-meter (49.2-foot)-high pagoda-like column decorated with Buddha statues and designs. On the four sides of the tower pillar, and on the east, south and west walls of the cave, 33 embossed panels depict the story of Saykamuni.