Shopping in Zhuhai

Local Specialties

The various special local products of Zhuhai will certainly give you a new shopping experience. Among them, the most famous are the large number of aquatic products including fish, eel, oyster sauce, crabs, prawns and teal.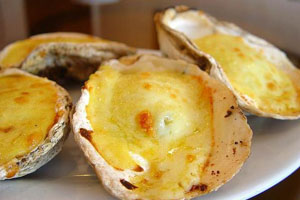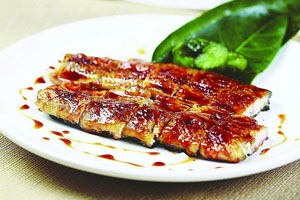 The coast of Zhuhai is at the boundary of salt and fresh water, producing big oysters rich in protein and minerals, which give a nutritious oyster sauce that is popular in Hong Kong and Macao and exported to Southeast Asia. The eel of Huangjin Village of Doumen District of Zhuhai are an excellent food source. They are prolific and popular in Hong Kong, Macao and Japan. A kind of grass carp produced in Nanping Town is said to be raised according to a special method and is famous for its crisp texture and tasty flavor. The plump crabs of Zhuhai are also recommended, especially those of the islands of Nanshui and Qi'ao. In addition, the prawns of Wanshan Islands, the nutritious kudzuvine root of Shangheng Town, the fresh and delicious teal and the pollution-free lotus root of the Baiteng Lake can also be added to your shopping list.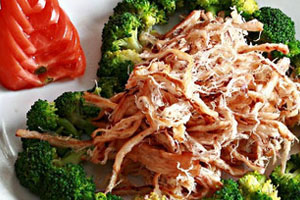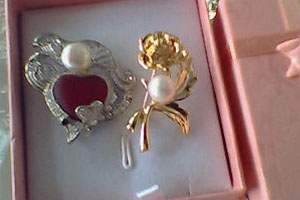 The Sea Product Market located opposite Wanzai Port is a good place to buy those aquatic products. The market faces Macao across the Haojiang River, which is less than one kilometer wide. It is a comparatively large market featuring distinctive local color and attracts many tourists. There are plenty of stores arranged in lines selling various sea products such as shark fin, abalone, sea cucumbers and sleeve-fish. Salted fish and other salted seafood are available at the drysalteries. Additionally, you can buy some beautiful seashells or other small ornaments there as souvenirs. The market can be reached by public bus No.5, No.14, and No.30.
Fruits should not be missed during your trip to Zhuhai. Besides the common fruits of south China, Zhuhai has something special. Xiaotuoshan Orange of Huangyang Mountain of Doumen District is the most welcome, because it tastes good and has a curative effect on cough, dyspepsia and malnutrition. The litchi of Huangyang Mountain is also popular for its nice appearance and tasty flavor. You can buy some at various farmers' markets.
At those markets especially in Wanzai Town, Zhuhai's famous beautiful fresh flowers are available. Flowers have been cultivated in Wanzai Town for more than 100 years. Now there are nearly 300 types of flowers including many precious types from both home and abroad. The town produces flowers all year round, mainly exported to Macao.
Various artwork and handicrafts are recommended when you go shopping in Zhuhai. The fabrics made by the float grass in Baiteng Lake are good choices. Straw mats, hats and many other products are delicate and durable and are favored by tourists. In addition, the genuine pearls of Zhuhai are also worth buying. The pearls have not only a nice appearance but also a beautiful effect and a beneficial effect on health. You can shop for pearls at the South Sea Pearl Store at No.1173, South Fenghuang Road, Xiangzhou District.
Recommended Shopping Places

Wanzai Haojiang Tourist Department Store
Address: Nanwan Avenue Dock, Wanzai Town, Xiangzhou District
Tangjia Local Product Store
Address: Yinkeng Haochang, Tangjia, Xiangzhou District
Zhuhai Luda Tourist Store
Address: No.4, South Haibin Road, Jida
 
Gongbei underground shopping mall
Underground shopping complex , (Right below the [[Macau]] border crossing in Gongbei, take the escalator or walk down the stairs). Huge complex. The entire open concrete area in front of the border crossing has two floors of shops under it. Find several hundred shops, many with goods targeted at tourists, such as clothing and shoes, jade and other jewelery, handicraft e.g. Tibetan accessories, and consumer electronics. There are also many CDs and DVDs for sale at cheap prices, although they are unlicensed copies. Also available in abundance are imitation watches with incredible resemblance to the real ones (Rolex, Breitling, Patek Philippe, Movado, and Omega, just to name a few). Even among these knock-offs, differences in grade can be seen for the same model in different shops. Whatever you buy here, always bargain and bargain hard.  
 
Yingbin Road (The main street that goes straight north from the border, number one and two north exits from the underground complex lead to opposite sides of Yingbin Road). It has several large shopping complexes with everything from cheap Chinese goods to trendy pricey international brands. On the left, there is Wanjia Department Store , which is the most recognizable landmark in Gongbei. Any local or taxi driver will know where it is. Slightly further up, there is also the Yingbin Plaza  on the right which has a McDonald's on the ground floor and a KFC right above it. Most of the shops here sell clothing.  
 
Lotus Road shopping at night in GongbeiLianhua Road; lit. Lotus Road; also known as Walking Street , (Parallel to Yingbin Road and a block east of it, at the south end it starts on the west side of the bus station opposite the northeast exit from the underground complex at the Macau border). Pedestrians only street. The merchandise available here is similar to what you find in the underground shopping mall, primarily clothing and electronics. There is also a Bank Of China branch here with ATMs for foreign cards. 
 
Hita Shopping Plaza in Jida
JidaThe main drag in Jida is Jingshan Road and it has two blocks of nice department stores:
Zhuhai Shopping Mall(From Gongbei, take bus 2). 

Duty Free Shopping Mall(From Gongbei, take bus 2). 

Your Family Store(From Gongbei, take bus 2).

Tongluowan Shopping Mall(From Gongbei, take bus 2).  
 
Jusco department store in Xiangzhou
Xiangzhou, (From the border, take bus 2 or the sightseeing bus). Has plenty of shops, and is generally less touristy than Jida or Gongbei. Many locals shop here to buy their Chinese brand name clothing. The main street has the Japanese department (and grocery) store Jusco. There are also a number of other shops and several fairly large shopping complexes along the street north of Jusco.
Computers and electronics, (On the second corner south of Jusco (Wanzaisha Bus Stop)). Two large buildings full of computer and electronics shops. This is the place to go in Zhuhai for anything computer or electronics related. 
 
Western groceries
To shop for imported groceries, including items such as cheese, chocolate, and milk, try Jusco, (On the main street in Xiangzhou).
Jusco is the place many Zhuhai expats go to buy groceries. Even though they seem to specialise in Japanese food. You can also find some decent western items at fair prices. More expensive than other supermarkets but much wider range of products. 
Carrefour, (Near the end of bus lines 7 and 9). there are now two carrefour supermarkets.. the new one in Jida has western food available . old one has not.