Shopping in Hong Kong
Local Specialties and Souvenirs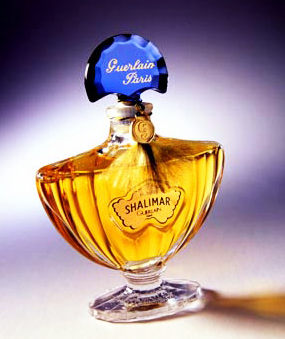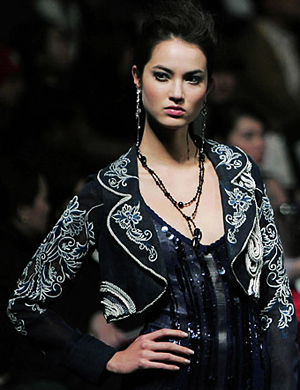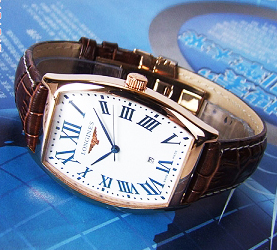 Lockhart road, Causeway bay (Causeway bay subway station Exit D1); Granville Road, Tsimshatsui (Tsimshatsui subway station Exit B2)
Jewelry
Midun Road, Mong Kok; Kings Road, North Point;
Clothes (Top brand names)
Pacific Place; Times Square of Causeway Bay; Central
Photography equipment
Stanley Street, Central; Harbour Plaza, TsimShaTsui
Watches and cameras
Mong Kok; Causeway Bay; Central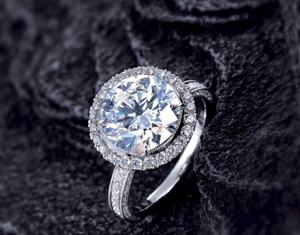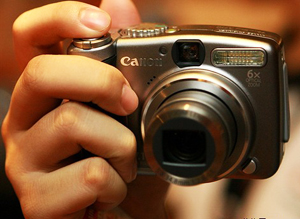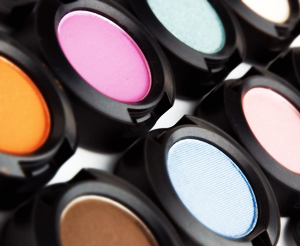 Daily Articles Shopping
TsimShaTsui
Walking along on the streets of TsimShaTsui, you can find various shops here on the Nathan Road and roads leading off of it. Though there are numerous goods here, it is very difficult for you to pick up a bargain, especially on cameras or electrical goods. Yet, you can still find some place where there is a big selection of good quality clothing and some decent electronic stores --the Harbor City shopping Centre.
There is a great atmosphere in the west of Midun Road, which has once been a flourishing street of Hong Kong. With the emergence of so many shops, the street becomes narrower. However, searching in these shops with patience, you can find some cheap suits, leather shoes and leather bags. If you wan to buy foreign goods, you can go shopping on the Jianafen Road. You will find many foreign shops there and get what you like. Walking northwards, you will find many cheap fashion shops. Tax-free goods are offered by many shops on Hanklou Road.
Getting there:
MTR to TsimShaTsui Station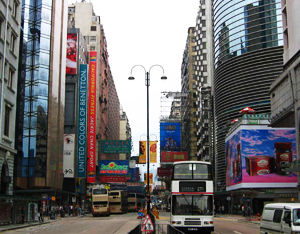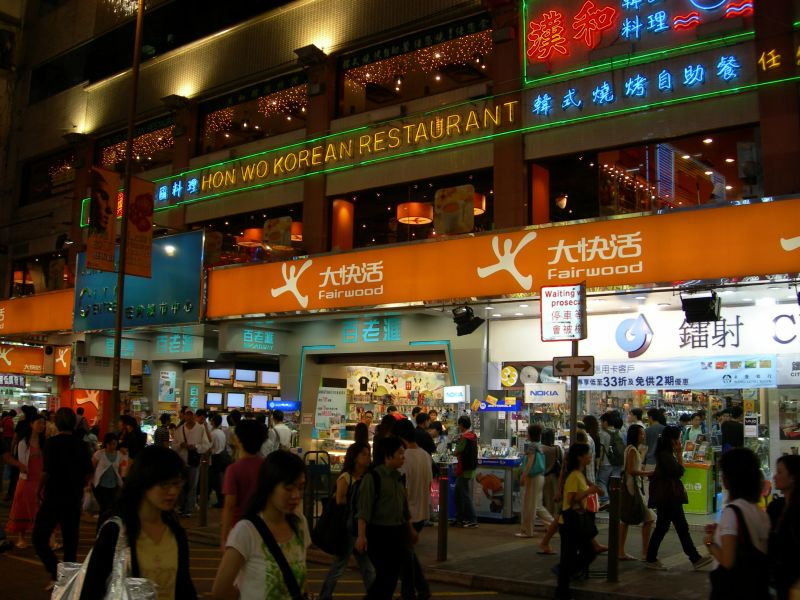 Mong Kok and YauMaTei
Wandering around the streets north of TsimShaTsui, you will be surprised to find many interesting typical Chinese shops and markets. In the daytime, you can go to Fa Yuen Street and Tong Choi Street, where you can buy bargain-priced clothing, second hand electrical goods and an assortment of other items. If you feel like buying jewelry made from the revered green stone, you can go to the Jade market on Kansu Street, be very careful to make sure that what you are buying is genuine.
In the evening, you can have fun in the Temple Street night market. Here you can find relatively cheap clothing, CDs, and VCDs. You can also go to the open-air restaurants, soaking up the whole atmosphere. There is another interesting to see--Fortune Tellers, who are entertaining the locals and tourists by making predictions for people on the streets.
Getting there:
MTR to MongKok, Prince Edward or YauMaTei Stations
Central Hollywood Road
It can be a very interesting thing for you to wander around the antique shops, sports shops department stores and alleyway markets in the western area of Central around Hollywood Road. But remember to wear comfortable shoes as roads here are a little steep. If you want to buy cameras and other electrical goods, Stanley Street is a good choice. Some big name designers such as Versace, Prada, Gucci and Armani can also be found in the main Central district.
Getting there:
MTR to Central Station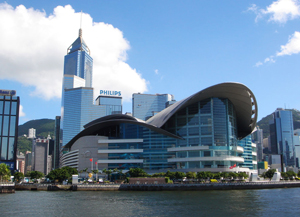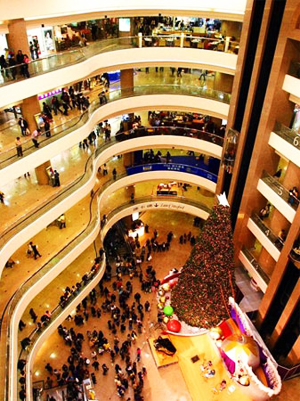 Causeway Bay
Causeway Bay is the east of Central. You can get here by tram or by the subway. Here you can find many department stores such as Times Square shopping mall with some big name designers and cinemas, and Sogo the Japanese-owned department store. There are also many cosmetics stores.
Getting there:
MTR to Causeway Bay Station or tram from Central
Stanley
Located on the south of Hong Kong Island, this market is well-known for selling souvenirs and tourist goods. When buying goods here, you should try to bargain with the hawkers, though it has become tougher more recently. There is also some nice restaurants and nearby beach where you can relax after shopping.
Getting there:
Bus from Exchange Square, Central or Admiralty MTR Station
Harbor City
Harbor City is a huge shopping mall, which is on the directly opposite side to the Star Ferry terminal in Kowloon. Actually, it is consists of five different shopping centers. It can be very sure to say that you could just spend an entire day here without leaving, though you'd be left pretty short of change by the end of it. Most good high street brands open a shop in here (Diesel, Morgan, etc.). Market stores and Mothercare can be found here too.
Address:
5 Canton Road, Tsim Sha Tsui, Hong Kong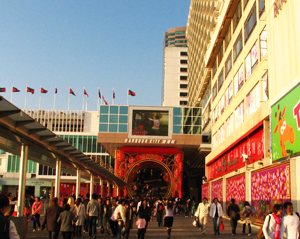 New World Center
This shopping center is adjacent to the Regent Hotel in the southeast of Kowloon. With five storied shopping mall, here you can find over 250 shops, such as fashion boutiques, jewelry stores, antique shops and various restaurants.
Address:
20 Salisbury Road, Tsim Sha Tsui, Hong Kong
Sogo Department Store
Sogo Department Store is situated on Hennessy Road. This Japanese owned department store gains its popularity with Hong Kong residents. It is very convenient for you to get here, since the tram stops outside the shop and Causeway Bay metro station is next door.
Address:
555 Hennnessy Road, Causeway Bay, Hong Kong
The Landmark
With three storeys, the Landmark Center is a standard department store. Though it is consists of mainly small shops, you can find quite fashionable boutiques and clothes shops here.
Address:
16 Dex Vouex Road, Central, Hong Kong
Times Square
Located in the heart of Causeway Bay, Times Square is a large and impressive shopping mall. You can find numerous good shopping boutiques in here such as Marks and Spencers. If you fell tired after a long time of shopping, you can have delicious food in some great restaurants here, and then go to cinema complexes to enjoy a movie. If you go to the courtyard outside in New Year, you will be excited to find revelers gathering here and beginning the countdown.
Address:
Causeway Bay, Hong Kong