End of the World
End of the World was once a remote place in the ancient time where has rare communication with the other places in traffic, trade or information. Thus, the ecological environment here is well preserved, which is the very reason why it is so attractive. In the ancient time, some celebrities loved to come here for the peace and purity. At present, modern people come here for the same reason.

The gracious place where sands are soft, sunshine is mild, water is clear, trees are green, sky is blue and breeze is gentle, is the ideal place for the newly wedded couples or love-struck pairs for honeymoon or romantic tour. The annual International Wedding Festival organized by the local government is hold here. The other reason people love to come here for romance is the romantic story prevails over the whole China.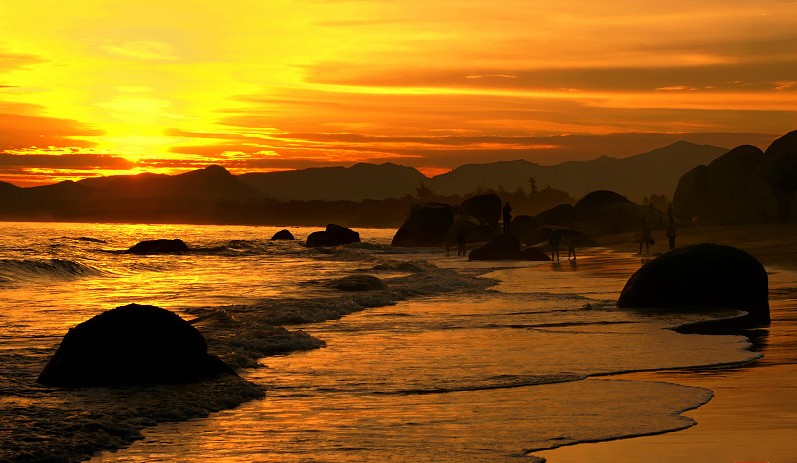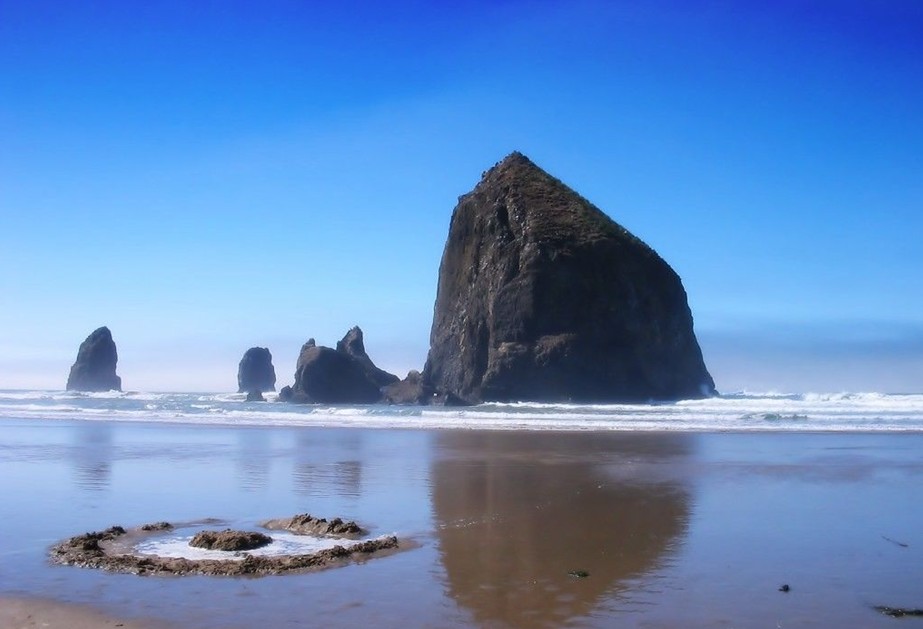 Long ago, two passionate lovers from rival Li clans have pledged their love for one another here, promising that they would be together wherever they traveled. Constantly pursued by troops from both clans, they were forced to leap from this spot into the sea. The Chinese believe that two of the huge rocks that stand facing one another represent the two lovers. Today, Chinese couples still invoke this tale in their declarations of love, promising that they too, would go to the 'end of the world' for one another.

Note:
1. Take the sunglass, sun hat and sun cream with you
2. Leave behind nothing except your footprints to keep it clean.

Opening Hours: 8:00-18:00

Ticket Price:
65 CNY for entrance
Half fare for the students and soldiers

Location: 23 km away from the city center of Sanya,

Transportation: you can come here by bus (5 CNY) or by taxi (30 CNY).