Mandian Waterfall
Mandian Waterfall, with a fall of 20 meters forming a 10-level waterfall and a width of 15 meters, is one of the focuses of the entire scenic area. The water roars down to the valley making the sound that can be heard from far away and hits in the rocks making the water spray like strings of pearls.

After crossing through the towering trees, the tropical bushes, the twisting old vines, the zigzag streams and the wood bridges, you may relax completely at the sight of the silver waterfall, owing to the purity and serenity of this primary scenery. Especially in summer, a place far away from the heat and the noisy is a god-given gift.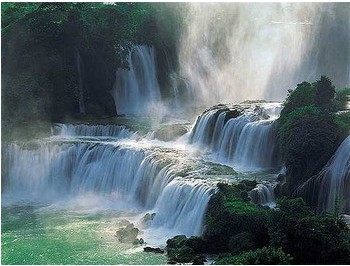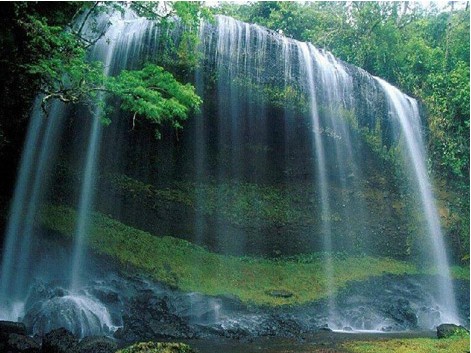 Peacock is precious bird here, which is treated as a symbol of the luck, happiness and kind-heart by the Dai minority. The pavane (peacock dance) is the dance that the Dai minority good at and has been enjoying a long reputation at home and abroad. Traveling here is also a special experience of the culture and customs of Dai minority.

Opening Hours: 7:00 -- 17:30

Ticket Price: 5 CNY

Location: in the Ama Mountain in the Gedong Village (28 km to the southwest of Jinghong City)

Transportation: Taxi or farm vehicles can bring you here (Not bus goes by).