Wuzhizhou Coral Island
Wuzhizhou Island covers only 1.5 sq. km--like a butterfly flying over the sea. Small as it is, it possesses a lot of rare species of plant, over 2700, and many enchanting landscapes. As the data show, Wuzhizhou Island is in the number of the islands that has fresh water and flourishing forests.

As the West Islet, Wuzhizhou Island is well protected from the pollution, therefore the water here is clean, the air is fresh, the beach is clean and the trees are green. Under the water with the visibility of 20 meters, you can varicolored tropical fishes, green snails and groups of well-reserved coral reef. In the island, there is no rock or pebble, which is a best place for diving.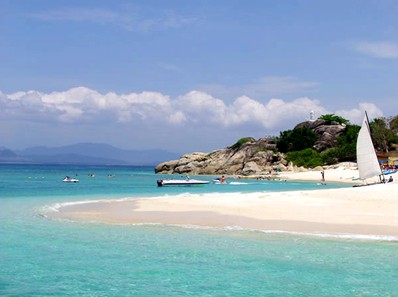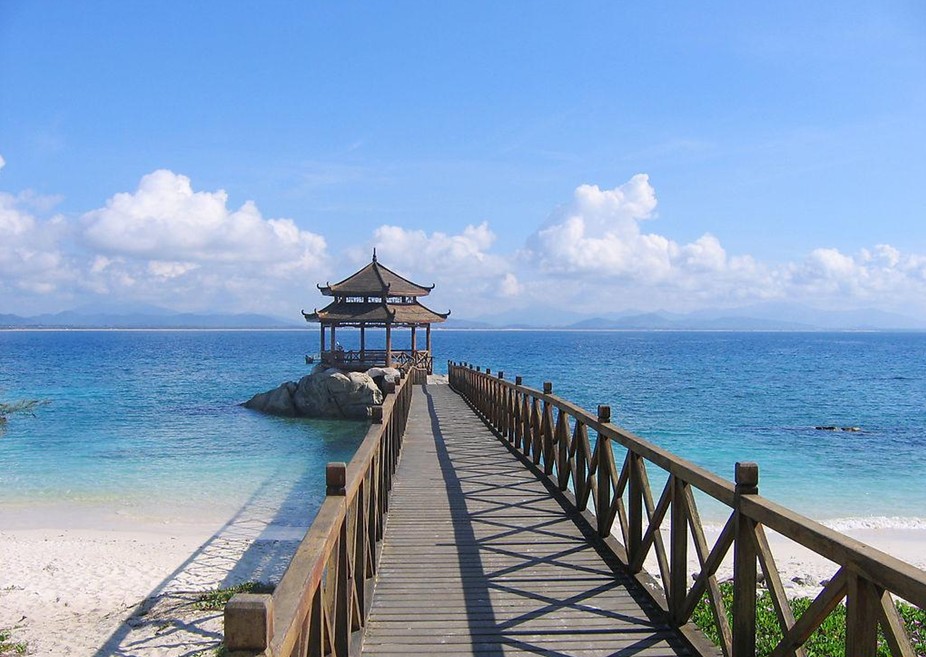 Along the soft beach, on the vast sea or under the clean water, colorful eco-entertainments are waiting for your try, such as playing beach volleyball and soccer, fishing, skiing on the sea, sea walking, sailing, boating in the banana boat, diving, barbeque and campfire party. Don't be hesitate to experience the exciting, romantic and amazing tour here.

Opening Hours: 8:00 -- 16:00

Ticket Price: (including entrance ticket and the boat fare)
168 CNY for adults
Free for the kids under 1.2 meter
140 CNY for the kids between 1.2 and 1.5 meter, the people over 70 and the soldiers

Location: 2.7 sea miles away from the Linwang County, Sanya

Transportation: Taxi from city center of Sanya will bring you to the Wuzhizhou Quay. (50 CNY)