Entertainment in Hong Kong
Popular Activities
You will feel very entertained both day and night, if you are coming to Hong Kong. In the daytime, you can go shopping, visit museums, watch the horseracing or take a nice long walk in the countryside. Then at the evening , you can enjoy a film in the cinema, go to the theatre, bars or clubs.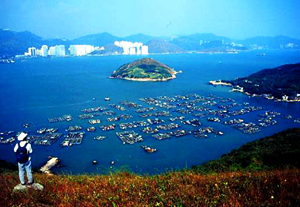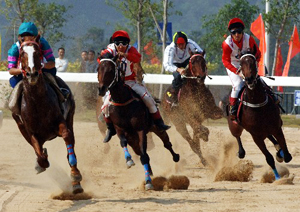 By day
The whole world knows that Hong Kong people like betting on horse racing. And some tourists with enough time and money often like to visit the racecourse for some excitement. There is a Hong Kong Horse Racing Museum for horseracing fans.
Hong Kong is a bustling city as well as a great place to get some exercise. There are so many great walks in Hong Kong that you can take one of them to get some fresh air and see some amazing views. It is a nice choice for you to take a walk around The Peak, in the country parks or on one of the outlying islands such as Lamma.
By evening
Since there are frequently shows of global theatre and art in the Hong Kong Cultural Centre and Art Museum, it is a good opportunity for you to appreciate some great culture from around the world. With many famous stars playing at the Jazz Club, Jazz music is also a popular with people.
The history of film in Hong Kong is a very long one. Now you can find more than 100 cinemas in Hong Kong, which enable fans to see both Hong Kong films and the newest films from around the world. The best choices may be JP Cinema at Causeway Bay and Broadway Theatre at Kowloon Bay.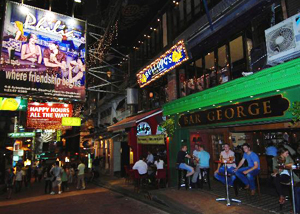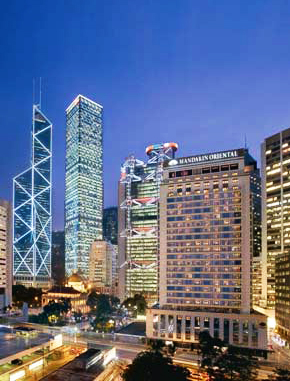 By night
You may think that Hong Kong seems like a small city, but actually its nightlife and entertainment facilities can compete with any other international metropolis. You can find a vibrant atmosphere here at night in Hong Kong created by the dazzling neon lights. Here we have various bar and club scenes, catering to a variety of tastes. With trendy bars and clubs, Lan Kwai Fong on Hong Kong Island is often bursting with life in the night time. Although generally offers bars with a more relaxed scene, the nightlife in Kowloon is also very nice, too. If you want to know the most up-to-date information on events, you can pick up a copy of the Hong Kong Magazine from one of the bars or restaurants around town.
Hotel bars
– You can enjoy yourself with the entertainment facilities offered by many of the luxury hotels. The most famous hotel bars in Hong Kong are Captain's bar and Chinnery Bar at the Mandarin Oriental Hong Kong Hotel. Going there, and you can enjoy a nice relaxing drink. On the contrary, if you prefer to hold a party, you can use the discos with DJs of the hotels.
Nightclubs
– In Hong Kong, most of the nightclubs can be found in the city centre, where singing and dancing performances take place every night. Among these nightclubs, one of the most famous and popular is 'China city nightclub' (3-4/F, Peninsula Center, 67 Mody Road, Tsim Sha Tsui Reservation: 86-852-2723 1898).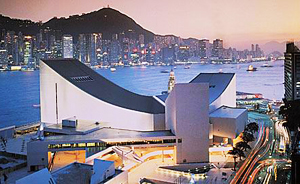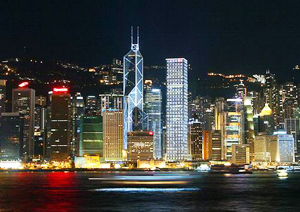 Night Tour
Do you like to have a tour by night on land and over water? We recommend you to have the Lei Yue Mun Seafood Village Dinner Cruise. If time permitted, you can enjoy yourself by beginning this wonderful 5-hour trip at dusk with the flag lowering ceremony at the Golden Bauhinia Square. And then you can stopover at seafood bazaar at Lei Yue Mun Seafood Village. After the seafood banquet, it is an exciting thing for you to see Hong Kong on the runway of the old Kai Tak airport and shop in the Temple Street Open Market. You can also appreciate the beautiful and memorable sights of the Star Ferry's Harbor Tour with A Symphony of Lights, Pearl of the Orient Dinner Cruise, and Tsing Ma Night Cruise. There is another breathtaking for you-- Land stroll: a cable ride to the Victoria Peak, showing you spectacular scenes.
Bars and Pubs
Most of the bars and pubs that located in east Tsim Sha Tsui, Lan Kwai Fong and Wan Chai are in mass scales. Lan Kwai Fong is the gem and the icon of nightlife. This bustling array of restaurants, eateries, pubs and bars presents the Hong Kong's trendiest nightlife area for you. Here you can enjoy the beer, alcohol and wine from a myriad of countries and accompanied by chess, dart and music band. Local people often come here for relaxing and socializing while tourists come to appreciate the unique and pleasant Hong Kong's nightlife.
For appreciating the night view of Victoria Bay, we recommend you some bars, such as Felix at the 28/F of Peninsula Hotel and Sky Lounge in Sheraton Hotels.
Other Entertainments and Activities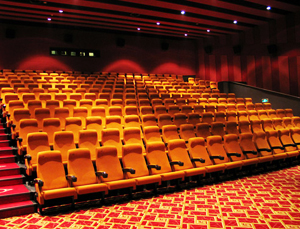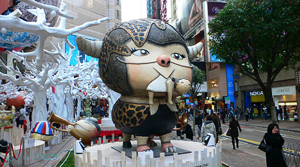 Nightclubs
There are two flavors of nightclubs here in Hong Kong: western and Chinese. These tow kinds of nightclubs are very different in their ways of catering. Western nightclubs or cabarets cater to foreigners and tourists while Chinese nightclubs adapt versions for the Chinese. The entertainment and dining package is suitable for both business and family occasions. Various kinds of performances are shown in the nightclubs, such as singing, acrobat, folk dances and Cantonese Opera.
Disco
With its trendy designs, lights and music, discos gain its popularity among young people. They can be found in big hotels around Tsim Sha Tsui, Wan Chai and Central.
J J's
Address:
Grand Hyatt Hotel, Wan Chai
Cyber 8 Discotheque Pub
Address:
New Miramar Hotel Bldg., Tsim Sha Tsui
Club Ing
Address:
Shopping Arc HK Convention & Exhibition Centre, Wan Chai
Kara OK
In recent years, Kara OK bars have mushroomed in Hong Kong. Besides dining and drinks, entertainers are there to make guests feel at ease.
California Red - Red Box
Address:
8/F, Windsor Square, 311, Gloucester Road, Causeway Bay
Cinemas
As the world's third largest film producer, Hong Kong presents numerous films in different styles to the public. There are many cinemas in Hong Kong, and you can enjoy the latest films from the world in more than 100 cinemas. It is an ideal choice to watch films in cinemas like JP Causeway Bayl for relaxation after dining and shopping.
UA Times Square
Address:
G/F, Times Square, 1 Matheson Street, Causeway Bay
Chinachem
Address:
77, Mody Road, East Tsim Sha Tsui
Tsim Sha Tsui is a delightful night park, which has beautiful dazzling neon lights and exhilarated and bustling people. You can have dinner or watch film here and then roam around the park and go shopping. It would be a great relax as well as an unforgettable time for you. Hong Kong's film, nightclub, bars and pubs, music and drama and all other events have made up the magnificent banquet of Hong Kong's nightlife. It is waiting for you to jump into the rush and experience the dynamic charm of this Oriental Pearl.