Shanghai Grand View Garden
Shanghai Grand View Garden is a classical garden, which was built according to the model that was described in the novel of Dream of Red Mansions. Located by Dianshan Lake-side in Qingpu County in western Shanghai, it is consisted by a dozen groups of scenic constructions, like Daguanlou (Grand View Tower), Xiaoxiangguan (Bamboo Lodge), Yihongyuan (Cheerful Red Court), Hengwuyuan (Lush Grass Court), Daoxiangcun (PAddy-Fragrance Cottage) and so on. These architectures, being either elegant, or simple, or secluded or exquisite, are fully embodying the charm and mood portrayed in the novel.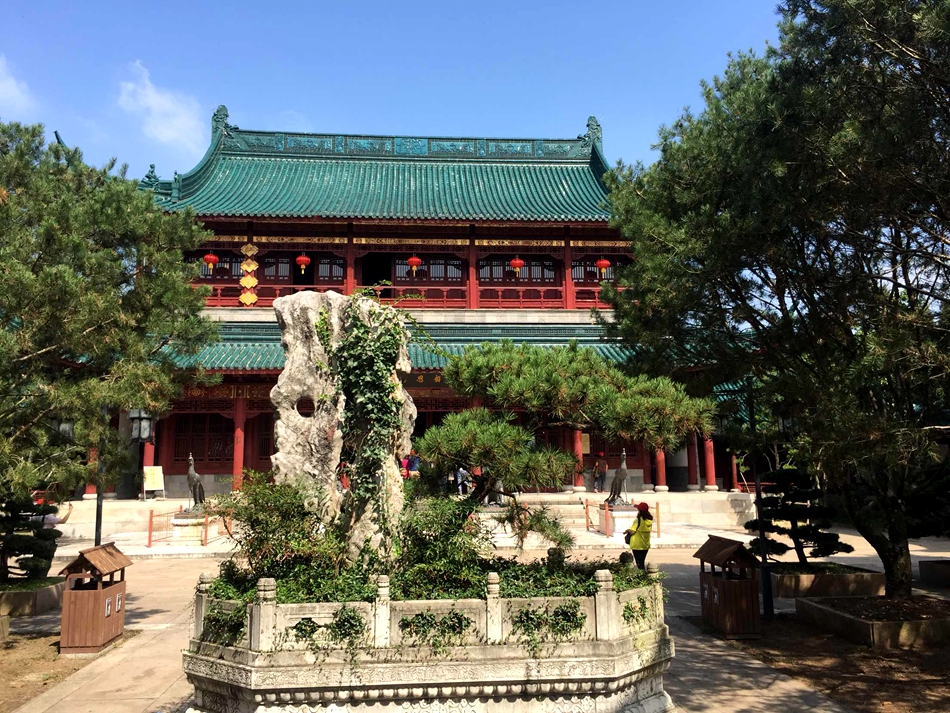 It is said that the imperial concubine, Lady Jia, gave audience to her clansmen in the Grand View Tower when she was going home for a visit. The principal hall is flanked by Hanfang Pavilion and Zhuijin Pavilion connecting each other by a corridor, linking with the two verandas in the fore-court. She was fond of watching the performances on the stage standing on the side. The Gorgeous and magnificent tower matched the imperial palace in grandeur and splendor.