Shanghai Transportation

Getting There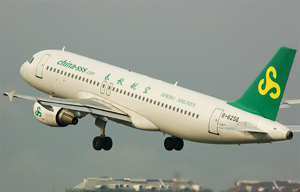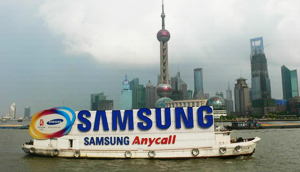 By Air
There are two air ports in Shanghai: Pudong International Airport and Hongqiao International Airport. The first one is situated on the South coast at the mouth of the Yangtze River, about 30 km (19 miles) away from central Shanghai. It is 40 km (25 miles) away from the Hongqiao International Airport, which itself is located 13 kilometres from the city centre, towards the western suburbs of Shanghai. Nowadays, Pudong International Airport is serving for about 50 domestic and foreign airlines, connecting with over 70 international and regional destinations and 60 domestic destinations.

Don't worry when you walk out of the airport, for both airports have taxi queues and a shuttle bus system to help you get into the city, which may cost you 150 RMB. What's more, it is available for you now to take a more popular alternative: the newly opened magnetic train which can run as fast as 430 km/h and take you from downtown Shanghai to the airport in just about 7 minutes. Many big hotels also have a shuttle bus system to provide the customers convenience, which is either free or costs 19-25RMB ($2.00-$3.00). Pudong Airport offers several routes of Airport Express Bus to link the Airport with city downtown. It costs you only 20RMB (less than 2.5$). One of the routes connects the Pudong Airport and Hongqiao Airport. In the Maglev station the normal fare is 50 RMB, however if you produce your "arrival plane ticket" the journey will cost you 40 RMB. (The same discount is available for the journey to the airport). 

By Train
Shanghai Railway Station, Shanghai West Railway Station and Shanghai South Railway Station are the three major train stations in Shanghai All of them can provide convenient transportation for you. Among them, Shanghai Railway Station serves as the main passenger station. Everyday 70 or so pairs of trains run between other cities all over the country. It will take you about 40 to 90 minutes to have a train journey to Suzhou. Shanghai West Railway Station has several pairs of trains serving routes between Shanghai and Yantai, Zaozhuang, Hengyang, Ganzhou, Chengdu. Round trips between Shanghai South Railway Station and Hangzhou, Jiashan, Jinshan, etc involving 11 pairs of trains are made daily. You may take the train at No. 289, Old Humin Road, Shanghai.

You can also take a special 'Holiday Train' from Shanghai to Mt. Sanqingshan and Mt. Longhushan of Jiangxi Province, Mt. Wuyishan of Fujian Province, Mt. Yandangshan of Zhejiang Province and Mt. Huangshan of Anhui Province every Friday and return on the following Monday morning.

Shanghai Railway Station Ticket Office: Underground of the Complex Ticket Office of the Railway Station
No. 230, Beijing East Road
No. 121, Tibet South Road
No. 431, Changyang Road
No. 73, Wanhangdu Road
Shanghai West Railway Station Ticket Office: No. 22, Taopu Road
Shanghai South Railway Station Ticket Office: No. 289, Old Humin Road

By Long Distance Bus
Buses heads along the east coast to Suzhou, Wuxi, Nanjing, Hangzhou and other cities from Shanghai. You can find three long distance coach bus stations in Shanghai, two of which near the train station, offering transport to other cities. Tourist shopping buses has been opened leaving for Yiwu (a famous wholesale market of small articles in China) of Zhejiang Province. Every morning, there is a bus starting at 7:00 from People's Square of Shanghai and Yiwu respectively. It will reach the destination three hours later, and it will leave at 17:00.

By Sea or Water
Located at the midpoint of China's north-south coastline, Shanghai is the world's third largest port and China's largest seaport. Sailing from Shanghai Port, Ships voyage to some 400 foreign ports. Because of the slow speed, some long-distance sea routes have been closed. But you can find that Shiliu Pu Dock has regular ships for neighboring areas like Nantong City, Dinghai City and Mt. Putuoshan area. Shanghai Changjiang (Yangtze River) Shipping Corporation provides ships to Chongqing, Nanjing and Wuhan. Shanghai has also international travel boat to Incheon and Pusan ports of South Korea and Osaka and Kobe ports of Japan, starting from Wai Hongqiao Dock. According to the weather conditions, ship schedules can vary. And if you wan to get up to date information , you can dial 021-63261261.

Getting Around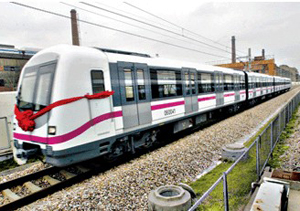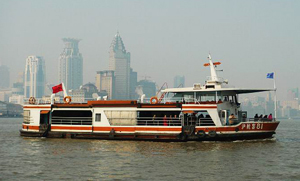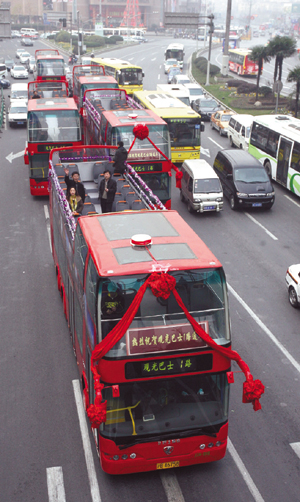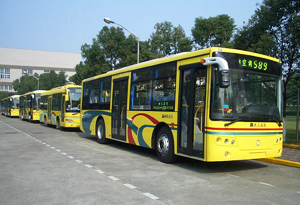 Public City Bus
Buses in Shanghai begun with the number" 2" , "3", "9" are rush-hour, night service buses, double-decked/ tourism buses, respectively, and buses 1-199 run from 5 am to 11 pm. Fares range from 1 Yuan to 3 Yuan depending on the length of routes or bus conditions: as a rule, 1 Yuan for routes less than 1.3 km long, 1.5 for routes over 1.3 km and 2 Yuan for air-conditioned buses (indicated by a snowflake besides the bus number). Special-line bus charges from CNY 1 to CNY 4. Some buses have no conductors, so please be sure to take small changes, CNY 1, CNY 1.5 or 2 to put into the slot at the entrance of the bus. No change is given if you put in a ten-Yuan note! Shanghai Railway Station, People Square, Xujiahui, Zhongshan Park and Wujiaochang area are the main public bus depots in downtown Shanghai.

Subway
In Shanghai, it is available for you to buy a unit ticket for the subway (Di Tie) and light rail (Qing Gui), as they have been grouped together, though locals think the light rail less dependable. The subway fare is rated by distance from point of origin, costing 2 to 5RMB.
There are 4 main subway lines in Shanghai.
Line No. 1: Shanghai Railway Station-XinZhuang.
Line No. 2: Zhongshan Park-Zhangjiang Gaoke(high-tech zone)
Line No. 3: Shanghai South Railway Station- JIangwan Town
Line No. 4: Nan Shan Road- Da Mu Qiao Road

Taxi
All the big taxi companies in Shanghai have their own colors. For example, Dazhong Taxi Company paint their cars sky blue, Qiangsheng orange, Jinjiang white, Bashi green and Nonggongshang blue. Dazhong and Qiangsheng are the best of all these taxi companies.

In the daytime, you will have to pay CNY 11 for the first three kilometers (1.9 miles), an Additional charge of CNY 2.1 for every succeeding kilometer within 10 kilometers and about CNY 3.15 for every succeeding kilometer after 10 kilometers (6.2 miles). While at night from 23:00 to 5:00 in next morning, it will take you about CNY 14 for the first three kilometers, an Additional charge of about CNY 2.73 for every succeeding kilometer within 10 kilometers and an Additional about CNY 3.36 for every succeeding kilometer after 10 kilometers.

Sightseeing Bus
As the oldest travel line operating in Shanghai, Jinjiang Sightseeing Bus is one of the best choices for you to enjoy the beauty of Shanghai. The bus will take you to some scenic spots in Shanghai, since its route connects some famous sights in the downtown area, such as People Square (west to Shanghai Museum), Oriental Pearl TV Tower, Yuyuan Garden, and the Bund. Adopting a one-stop ticket, the bus ticket is valid for the day of issue. In other words, you can use the ticket to take the bus repeatedly in the day you buy it. You can also find sightseeing buses on Nanjing Road. Composed of several small compartments, the bus drives tourists through the bustling Nanjing Road Pedestrian Street. It operates from 8:00 to 22:30 every day and takes CNY 2 per person.

Ferry
Just like bridge and tunnel, ferryboats acts as links between Pudong District and Puxi District. Pedestrians, cyclists, motor cyclists and trucks, and so on, all can go across the river by ferryboat. It will take you CNY 0.5 (pedestrian) to CNY 20 (heavy truck) to buy a ticket for ferries that run between Pudong and Puxi. You can still take a ferry late in 9:30PM, the last one of the day. There are two kinds of ferries, the "air conditioned" ferry, which is nicer and has more plush seats, and the standard ferry. The costs range from 2.5 to 5RMB.