Yu Yuan Garden
With a history of more than 400 years, situated in Anren Jie south of the Bund, Yu Yuan Garden is a famous classical garden, integrating interesting architecture, history, shopping center, and museum. It was built in the period of Emperor Jiajing's rein of Ming dynasty from 1559 and completed in 1577. Yu Yuan Garden had gone through many changes. The five-year restoration of the Yu Yuan Garden began in 1956. It is now the only completely restored classical Chinese garden in Shanghai. It was open to the public in September, 1961.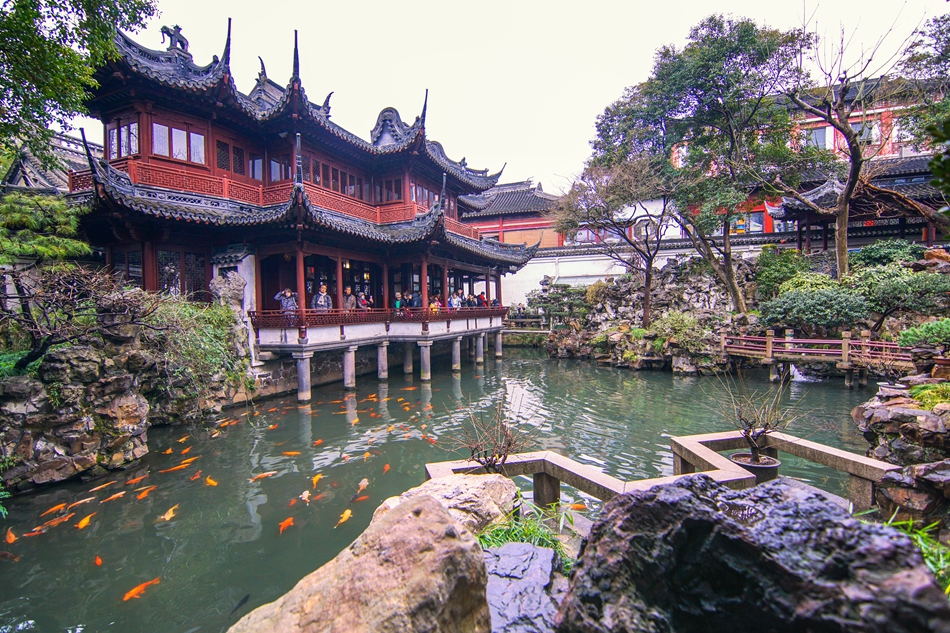 There are six major scenic spots in the Yu Yuan Garden: Urban Mountain Forest, Hualin Charming Valley, Spring Famous Historical Site, the Most Enjoyable Water-Stone Site, Treasure in the Universe and Garden within Gardens.
In the Hualin Charming Valley, you can enjoy many beautiful types of scenery, such as waterside pavilion, winding corridors, Yihang, Floral Tower and other scenic sites. Located at the eastern part is the Most Enchanting Water stone site, which is famous for its ponds and artificial hills. The Treasure in the Universe comprises of ingenuous and exquisite Jade Stone, Accumulated Water Veranda, Jade Hall, Dragon Winding Bridge and other building. When you enter the garden, you will encounter the Great Rockery. 14 meters in height (about 50 feet), it is said to be the largest and the oldest rockery in the southern part of the Yangtze River. Climbing up onto the top of the rockery, you can get a bird's eye view of the whole garden.