Shibao Mountain
Owing to the erosion of the wind and the water, marvelous and interesting landscapes can be seen in the flourishing forests in Shibao Mountain. Huge stones are shaped by the wind and water into a ball, a bell or other kinds of bizarre appearances. Mysterious grottoes with precious cultural relics will be a special experience. Ancient temple with hundreds years of history has more amazing scenes for discovery.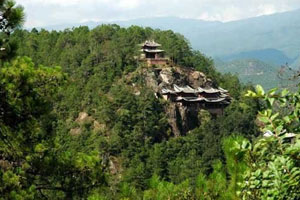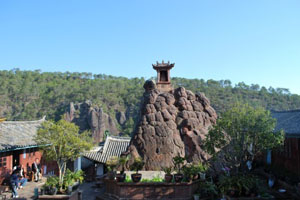 Shibao Mountain is 25 kilometers southwest of the Jianchuan County. The most attractive sceneries in the mountain are the grottoes of Nanzhao and Dali states. There are 16 grottoes housing 139 unique stone statues, including religious figures, the royal family of Nanzhao State and the Persians, which are the most valuable art in the culture of the Bai Minority. The danxia landform that spreads all over the mountain adds an excellent touch to the scenery.

In the Shibao Mountain, the annual traditional folk song festival has been being held in March for centuries, which is the most solemn festival of the Bai Minority that reflects the pure and plain customs.

Opening Hours: 7:00 -- 20:00

Ticket Price: 50 CNY

Location: Jianchuan County, Dali City

Transportation: Shuttle bus will bring you here (15 CNY).