Weishan
Weishan County is an ancient with centuries of history where rare historic relics and wonderful landscapes can be seen. There are 16 Stone Age sites with more than 2,000 cultural relics and sites of other periods may be discovered in this area, which proofs that here has been a significant place along the Chinese history.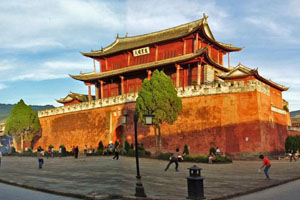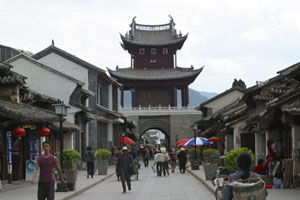 The county of Weishan lies on the northern part of the subtropical zone and covers an area of about 2200 square Kilometers. Weishan County is a mountain area. In the northeast part of the county, there is a big mountain pass, named Longqingguan, around which lies a stretch of primeval forest. In ancient times, the famous Silk Road from China to the west went through the pass. It is also the necessary passage for migratory birds. In autumn, thousands of migratory birds fly over it, which makes a magnificent scene. Since the ancient times, a stone tablet has been set up beside the pass. On its several big Chinese characters were engraved, which means "he grand pass for migratory birds." It is said that this is the earliest record made by the ancients, watching the flyway of the migratory birds.

This religious ancient town full of pure customs is an ideal resort for your tour for the sightseeing, rehabilitation holidays or archaeology.

Opening Hours: the whole day

Ticket Price: 30 CNY

Location: Weishan County, Dali City

Transportation: Bus from Xiaguan Long-distance Bus Station will bring you here (1.5 hours).