Tianchi Lake in Yunlong County
Also called the Shuchang Sea, Tianchi Lake extends one square kilometer at an elevation of 2,552 meters in Wubao Mountain, 20-odd kilometers west of the Yunlong county seat. The water here is crystal-clear and surrounded by green hills. In the lakeside forests, nearly 100 species of animals and plants can be found. The lake area is a second-resort of Yunnan Province.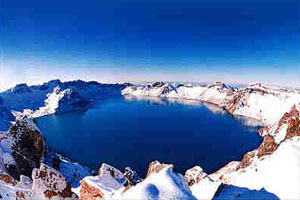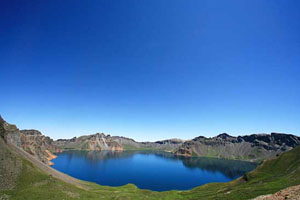 There is a vast open space on the shore of the Tianchi Lake surrounded by flourishing forest, which is a great place for camping and having campfire party. Into the virgin forests, you can find the trace the trails of the rarely seen animals and have a closer touch with the charmingly beautiful plants of various shapes and colors. Deep inside the peaceful lake, precious fishes of various kinds are having fun. On the island, groups of wild ducks are enjoying the peaceful life.

The sceneries around the Tianchi Lake will vary from season to season, any of which has the same charm that can make you reluctant to leave.

Opening Hours: the whole day

Ticket Price: free

Transportation: Bus from Xiaguan and Baoshan County can bring you here.