Ancient Water Town: Zhujiajiao
Zhujiajiao, known as "the Venice of Shanghai", is a very well-preserved ancient water town in the modern Shanghai. With a history of over 1700 years, it shows a typical country environment of southeast China. Occupying an area of 47 square kilometers, in a shape of fan, the little town glimmers like a bright pearl in the landscape of lakes and mountains. It is also endowed with another glamorous name - 'Pearl Stream'. With unique old bridges across bubbling streams, small rivers shaded by willow trees, and houses with courtyards, the little town is the best-preserved among the four ancient towns in Shanghai. It attracts you and the people who have been living amidst the bustle and hustle of the modern big city to a brand-new world full of antiquity, leisure and tranquility.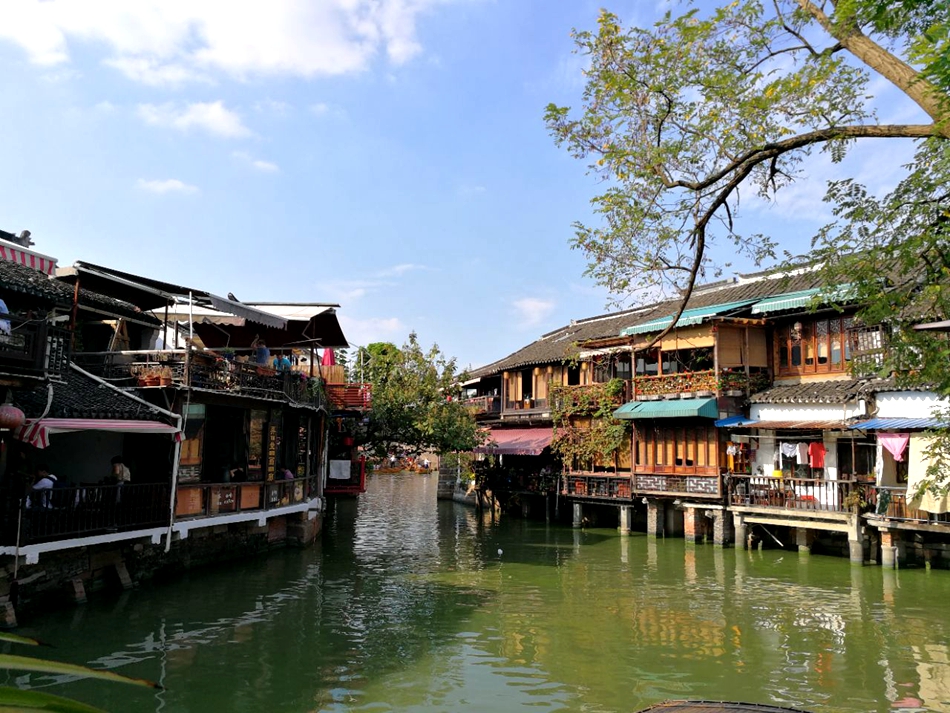 Constructed during Ming and Qing Dynasties, bridges here in the town are distinctive and old. Built in 1571, with five openings, Fangsheng Bridge (Setting-fish-free Bridge) is the longest, largest and tallest stone bridge both in Zhujiajiao and in the Shanghai region. You can find a stone tablet named Dragon Gate Stone on the bridge, which is engraved with 8 coiling dragons encircling a shining pearl. You may be amazed to see 4 lifelike stone lions on top of the bridge. The only wooden bridge-Lang Bridge (Veranda Bridge), which is also called Huimin Bridge, is the most featured span in this town. With wooden bars on both sides and upturned eaves above, it looks just like a narrow corridor.

Zhujiajiao is famous for its splendid gardens and ancient architectures constructed during the Ming and Qing Dynasties. Among these ancient buildings, Ke Zhi Yuan is renowned as the largest manorial garden in the town. It is usually known as 'Ma Family Garden', named after its former owner, whose name was Ma Wenqin. Ke Zhi Yuan is characterized by its attractive sceneries and peaceful and secluded surroundings, situated in Xijin Street in the northern part of town. It is mainly composed of a hall area, an artificial hill area and a garden area.