Baiyunshan State-level Forest Park
Spanning through Yellow River Basin, Huai River Basin and Yangtze River Basin, Baiyunshan Forest Park is characterized by charming landscapes, pleasant climate and abundant in precious wild animal and plant species. An increasing number of tourists come here for picturesque sightseeing, spending the wonderful holidays with the lovely wild animals, the flourishing forest and the blooming flowers in this natural museum.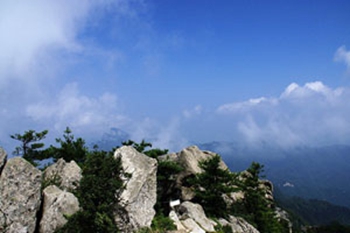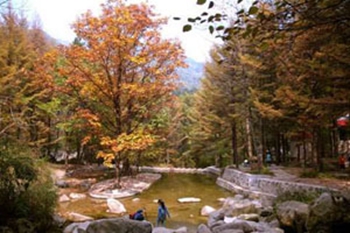 With 37 mountains over 1500 meters, here is an ideal place for sunrise. Clouds like slight veils covering on the mountains where the waterfalls roaring, flourishing colorful plants, mysterious caves, winding plank roads and the shaking rope bridges are forming a harmonious and amazing picture of Wonderland on Earth. In addition, the highest temple of Daosit at the peak of 2216 meter, the Liuhou Temple of dense historic breath, the peaceful lake and the amazing sightseeing rope are waiting for you expedition.

Opening Hours: all the day

Ticket Price:
80 CNY
40 for kids over 1.3 m, the students and people between 60-69 years
Free for the kids below 1.3 m, the soldiers, the disabled, the journalists and the tour guide

Location: Checun Town, Song County, Luoyang City

Transportation: Shuttle bus from Yiyun Bus Station in Luoyang city will bring you here (only two shuttle buses each day).