Luoyang Transportation
Getting There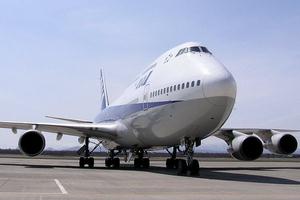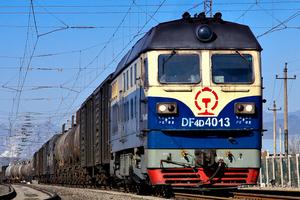 By Air
Luoyang Airport (ZHLY) is 10 km (6 miles) away from the city center. Flights from the main cities in China such as Beijing, Shanghai, Guangzhou, Shenzhen, Chengdu, Chongqing, Hangzhou and Hong Kong as well as from the international cities like Nagoya, Singapore, Tokyo, Seoul, Los Angle, New York and Paris can get to Luoyang directly.

Information Number: 0379-3935301

Get to Airport
Taxi
It takes 20-30 CNY to get to the airport from the city center.

Buses
No. 83: Luoyang Station—West Daonan Road—North Shachang Road—West Shachang Road—Wangcheng Ave.—Shijia Village—Gumu Tomb Museum—Airport
It is available from 06:20 to 19:00 and the ticket fare is 1 CNY.

No. 27: Xiyuan Road—Changan Road—Jinghua Road—Shanghai Market—Qingdao Road—Tianjin Road—Guagnzhou Market—Taiyuan Road—Youth Center—Lixin Road—Yanan Road—Pearl River Road—Changchun Road—Songshan Road—Jianshe Road—Tongzhai Road—Wunv Tomb—West Shachang Road—Luoyang Police Training School—Wangcheng Ave.—Wangchaoling Hill—Gumu Tomb Museum--Airport

It is available from 05:50 to 20:10 and the ticket fare is 1 CNY.

By Train
Luoyang Railway Station is a station with sophisticated facilities and service of 20 years' history. It is one of the transportation stations in the central China, from where you can make a round trip to Beijing, Lanzhou, Xi'an, Shanghai, Guangzhou, Chengdu, Changsha, Nanning, Xiamen, Hangzhou, Taiyuan and Yichang by train.

Get to Railway Station
Bus No. 2, 5, 6, 10, 11, 48, 50, 51, 66, 81, 83, 102, 103 can take you there.

By Road
The transportation capacity and the facilities of the Luoyang Long-distant Bus Station are sophisticated. In addition, the Second Eurasian Continental Bridge makes it more convenient to travel to Luoyang by road. The newly constructed highways and overpasses together with the existed road net form a developed road system, which is an edge of Luoyang transportation. The Luoyang Long-distant Bus Station is located at the opposite of the Railway Station.

Getting Around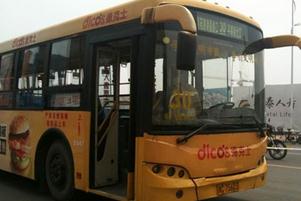 Taxi

| | | |
| --- | --- | --- |
| Air Displacement | Flag-down Fare (CNY) | Over 2km (CNY)/km |
| 1300 - 2000 cc | 5 | 1.5 |
| Under 1300 cc | 5 | 1.3 |

Note:
1. If there is any emergency you need to handle, the cab can wait for you; however, you need to pay the fare of 1 km for each 5 minutes.
2. If the speed of the cab is lower than 10 km/h, you have to pay by 1.5 CNY every 5 minutes, rather than by the mileage.
3.Every time you take the cab, near or far, CNY 1 is required to pay as the BAF (Bunker Adjustment Factor).


Public City Bus

Luoyang is furnished with a sophisticated bus system that is generally self-service ticketing. The fare is CNY 1 or CNY 2, so you need to prepare the coins or smackers of CNY.