Eating in Luoyang
Famous Local Food
Water Banquet

It is also known as Soup Banquet. The people in Luoyang have a preference to soup for the weather there is dry and cold. Water Banquet is a set of folk dishes, which were introduced into the imperial banquet and were improved by adding some special materials in the Tang Dynasty.
There are 24 dishes in the Water Banquet, among which 8 are cold dishes and 16 are hot dishes. The dishes are served in a strict order that the next dish comes only when the former one is done. The process of serving the dishes just like the flowing water, therefore it is called water banquet.
The spicy but tart, fresh and pure Water Banquet is a sumptuous feast not just for the stomach but also for the eyes.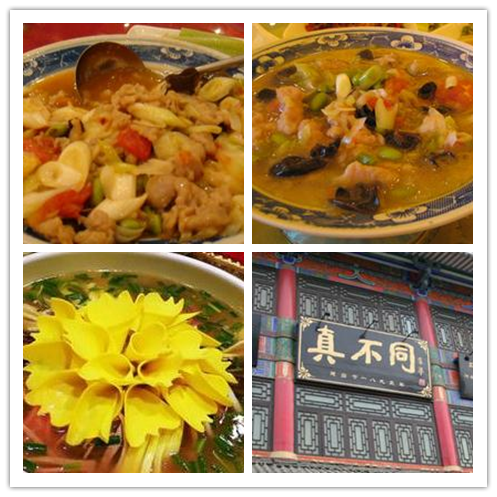 Carp Jumping the Dragon Gate
The carp is a kind of fish abundant in the Yellow River. It is said that when the carp jump through the dragon gate, the narrowest place of the great canyon in the Yellow River, it will become a dragon. Therefore, people created a dish named Carp Jumping the Dragon Gate, by stewing the carp and making it as it is jumping. The nutritive and fresh carp may appeal to you by its lifelike jumping shape.
Famous Local Snacks
Steamed Dumpling
This is a traditional snack that of 80 years' history, whose wrapping is as thin as a paper and whose taste is fresh and yummy.
Meat Soup
The meat is the donkey meat, which is the best meat for soup. The donkey soup tastes acid and sweet and benefits to the blood and nervous.
Wonton
Wonton is a kind of dumpling soup that with thinner wrapping. It is so popular that you can have a try along any street.
Pot Sticker
Pot Sticker is a kind of fried dumpling with a crisp wrapping and soft stuffing, which looks tempting.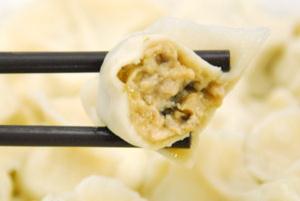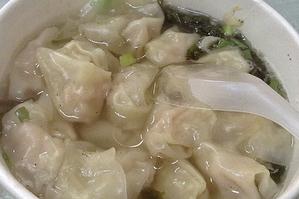 Recommended Restaurants
Chen's Donkey Soup

Location: Jiudu Road, Luoyang
Tel: 0379-63580556
Representative Dishes: Donkey Soup
Baiwan Yangtang
Location: 3rd floor, New Duhui Square, Luoyang
Tel: 0379-62257058
Representative Dishes: Lamb Soup
Wufu Imperial Garden
Location: No. 445, Middle Zhongzhou Road, Luoyang
Tel: 0379-63935388
Representative Dishes: Roast Duck
Shanghai Wonton Restaurant
Location: 1st floor, No. 19, West Tanggong Road, Luoyang
Tel: 0379-3910112
Representative Dishes: Woton
Yaxiang Lou
Location: No. 4, Anhui Road, Luoyang
Tel: 0379-64921555
Representative Dishes: Zhengjiang Cuisine and Jiangsu Cuisine
Western Restaurant
Brunei Restaurant
Location: No. 21, Xiyuan Road, Luoyang
Tel: 0379-4913855
Green Island Restaurant
Location: Commercial Street, Pearl River Road, Luoyang
Tel: 0379-64612668
Maple Leaf Toronto
Location: 1st floor, Shentai Mansion, Nanchang Road, Luoyang
Tel: 0379-64613898
Seascape Restaurant
Location: 2nd floor, Building 1, Tongyuan Garden, West Kaixuan Road, Luoyang
Tel: 0379-83329133