Entertainment in Luoyang
Popular Activities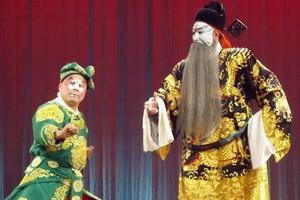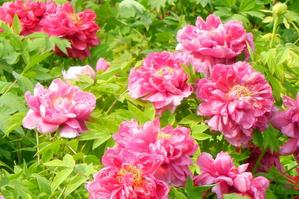 Yu Opera (Yu Ju)
Yu Opera, originated from Ming Dynasty (1346-1644), is a kind of Chinese folk opera, which prevails in the most places. Yu Opera is an opera that based on a folk clapper that is cadent, clear and colloquial. The style of Yu Opera is unrestrained, enthusiastic and powerful. The plot is plain, easy to know and true to life.
Waterfall View
Three Gorges of Yellow River is a natural place where the waterfalls are formed. The landscapes on the steep cliff and zigzagging river together with the waterfalls are as splendid and gorgeous as that of Yangtze River.
At the midmonth of June, people from Luoyang will come here to enjoy the coolness and refreshingness the waterfalls bring.
Peony Festival
Peony is not only the City Flower of Luoyang, but also one of the candidates of National Flower of China. On the arrival of the April, the peony will blossom in full. This festival is a longstanding festival, on which people, from near and far, will get together to enjoy the blossoming peony.
Peony Festival in Luoyang is held from April 15th to 25th in Wangcheng Park, Xiyuan Park and Peony Park.
Bars and Pubs
Lingdian Pub
Location: Jiudu Road, Luoyang
Tel: 0379-2826751
Fengxiangbiao Pub
Location: Minzhu Street, Luoyang
Tel: 0379-83687893
Nestle Pub
Location: No. 8, Yuzhou Road, Luoyang
Tele: 0379-88387373
ART Pub
Location: Commercial Street, South Pearl River Road, Luoyang
Tele: 0379-64616773
Hollywood Pub
Location: 1st floor, Huayang Square, Luoyang
Tel: 0379-65588098
Aipai Pub
Location: 3 rd floor, Xinduhui Mall, Luoyang
Tel: 0379-63128077
Jiuwo Pub
Location: Peony Plaza, Luoyang
Tel: 0379-64875113 / 65775656
Dabenying Pub
Location: Jieshe Road, Luoyang
Tel: 0379-64921168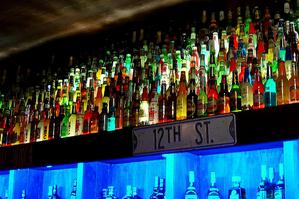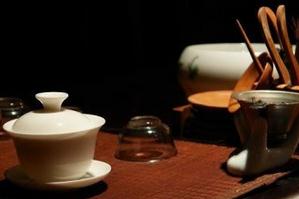 Teahouse
Yidaocha
Location: Wangcheng Road, Xigong District, Luoyang
Tel: 0379-63940039
Grape Garden
Location: South Qiyi Road, Xigong District, Luoyang
Tel: 0379-63236558
Runxin
Location: Jindan Road, Xigong District, Luoyang
Tel: 0379-65513064
Yihuchun
Location: Luofu Road, Xigong District, Luoyang
Tel: 0379-62885287
Renhe
Location: No. 15, West Jiudu Road, Luoyang
Tel: 0379-64315701