Luoyang Ancient Tombs Museum
Based on the historic site, the Luoyang Ancient Tomb Museum appeals to an increasing number of visitors by the abundant precious relics and the magnificent but plain architectures with the antique designs of Han Dynasty (B.C. 202-220) and North Wei Dynasty (386-534). The historic site mainly consists of tombs from Han Dynasty to North Song Dynasty (960-1127), the amount of which is 22.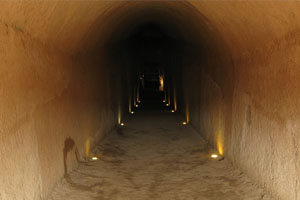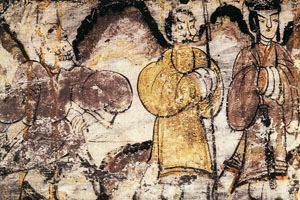 With a floor area of 8,200 square meters, this vast museum is the only ancient tomb museum in China. In China's long history, thirteen dynasties had their capital established in Luoyang City, where many imperial burial tombs were built. Tombs excavated here proved to be the imperial burial sites of Eastern Han emperors and the emperors of the Western Jin and Northern Wei dynasties.
Covering 8.6 hectares, the museum has two parts: the underground and aboveground part. The above ground contains a Han-style gate, some halls. Tomb models from the Stone Age to the Han Dynasty restored funerary objects and funeral rituals are displayed in the eastern hall.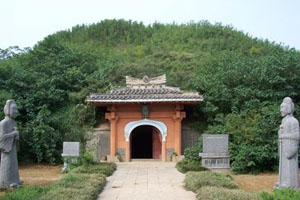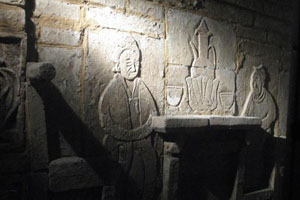 The underground section is a tomb group site that is about 7 meters underground. There are North and South Song Dynasties Hall, Wei and Jin Dynasties Hall, Tang and Song Dynasties Hall and a hall for refined items excavated from the tombs. Many of the vividly painted murals, valuable relics and a number of pottery figures are on display here. Visitors can also find the models of ancient tombs. 22 ancient tombs restored to their original styles are displayed here.
Opening Time
: 9:00 -- 17:00
Location
: Airport Road, Luoyang City
Transportation: Bus No. 83 will bring you here directly.