Luoyang Peony and Wangcheng Park
Covering 700,000 m2, Wangcheng Park is the unique park that built based on the historic site and the largest comprehensive park in Henan Province. With an antique style tower gate, red walls and green tiles, Wangcheng Park is full of breath of culture.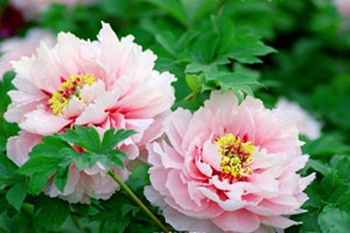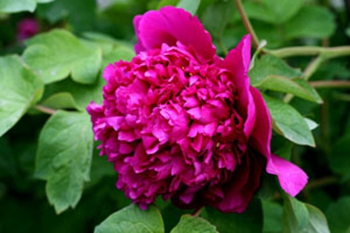 Wangcheng Park, a wonderful paradise for sightseeing, entertaining and learning of Chinese culture, is divided into three parts, the west, the eastern central and the north part. The west part is for exposition of the historic relics where the winding paths across the peaceful bamboo grove will lead you to the magnificent architectures with the designs from the Zhou Dynasty (B.C. 1046 - B.C. 205), Han Dynasty (B.C. 202 - 220), and Tang Dynasty (618-907). In the western central part, peaceful lake, gorgeous pavilions, wide skating rink, zoo and children's world with green lawns, rockeries and woods are the shinning parts.
The outstanding thing in the north part as well as the entire park is the peony that was once regarded as the national flower of China. On the arrival of April, thousands of peonies in more than 500 species will bloom lasting for a month. With various varieties and marvelous colors, the Luoyang Peony enjoys the honor of "King of the Flower Kingdom" and "Luoyang Peony Ranking the First under Heaven".

Note
: The Peony Festival is hold in April 1 to May 10
Opening Hours
: 6:00 - 20:00
50 CNY
25 CNY for students
Location
: Middle Zhongzhou Road, Luoyang City
Transportation
: Bus No. 4, 9, 11, 50,101, 102 and 103 will bring you here directly.