Yellow River Xiaolangdi Scenic Area
Xiaolangdi Scenic Area is the most marvelous part of the yellow river, which covers more than 60 natural sceneries and cultural relics that are characterized by the gorge spectacles. The picturesque mountain groups with flourishing trees and blooming flowers form precipitous but harmonious landscapes, which is so charming that people name here the Three Gorges of Yellow River. In addition, in the waters as wide as 300 square kilometers, boats are crossing on the peaceful lakes and streams from one island to the other.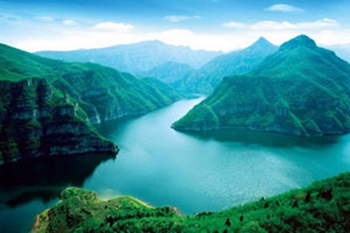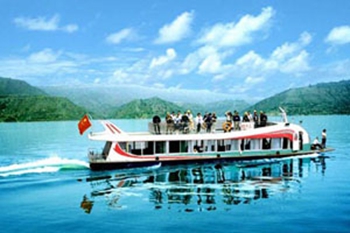 Lying in Mengjin County 40 kilometers (about 25 miles) north of Luoyang City, Henan Province, Xiaolangdi Scenic Area is located in the exit of the last gorge in the middle reaches of Yellow River. The Xiaolangdi Multipurpose Dam Project has become a dominating feature of this stretch of the mighty river and the three gorges to be found here are a major attraction.

The Dam Project is an eye-catching feature of the entire scenic area. In total, the cost of the project has been RMB 42 billion and it is not only a milestone in the history of the continuing effort to tame the Yellow River, but it is also a masterpiece in world hydroelectric engineering history. It creates three firsts in the world and six firsts in China. This vast construction is 1667 meters (about 1823 yards) long with a height of 154 meters (about 500 feet). The whole project consists of ten intake towers, nine flood and sediment tunnels, six power tunnels and an underground powerhouse. The Thousand Islands are more outstanding and amazing seen from the picturesque mountains.

Opening Hours:
8:00 -- 17:00 in winter
7:00 -- 19:00 in summer

Ticket Price:
40 CNY
20 CNY for the students, the retired and the people between 60-69 years old
Free for the soldiers, the tour guide, the journalists and the people more than 70 years old

Location: Jiyuan City, Henan Province

Transportation: Bus from Luoyang Railway Station and Dongbian Bus Station will bring you here.