Du Fu's Thatched Cottage
Du Fu, a celebrated poet in the Tang Dynasty (618-907), has left behind over 200 masterpieces of peoms for the later generations. Du Fu is known for the patriotism and his brilliant in poem. The most important factor of all about his work is compassion, which was especially inspirational for his fans.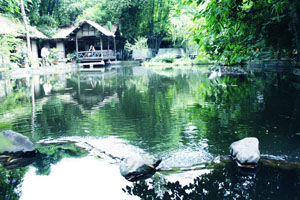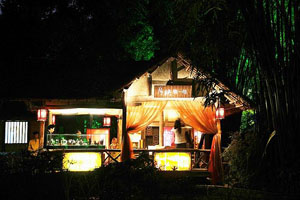 As its name implies, the Thatched Cottage of Du Fu was Du Fu's home a thousand years ago, while it is not so much a cottage as a museum that attracts numerous visitors. The exhibits here include a brief account of Du Fu's life and some of his original calligraphy and poems. The complex also contains three imposing statues of some of China's greatest poets; Du Fu, Li You and Huang Tingjian (the latter two were Song dynasty poets). Today, this is a pleasant site to visit, with nice buildings dotted about, teahouses and pleasant bamboo gardens to wander and explore. This site is also home to the Chengdu Du Fu society. The Thatched Cottage of Du Fu stretches out its arms to welcome visitors from all over the world.

A garden-like museum full of cultural breath is for showing people how brilliant and celebrated Du Fu is and for making your amazing expedition meaningful.

Opening Hours:
8:00 -- 18:00 (in winter)
7:30 -- 19:00 (in summer)

Ticket Price:
60 CNY for adults
30 CNY for students
Free for the people holding the local Older Card and the non-local people older than 70

Location: No. 38, Tsinghua Road, Chengdu City

Transportation: Bus No. 17, 35, 82, 84 and 301 will bring you here directly.