Huanglong Scenic and Historic Interest Area
With two clean rivers running through and two green hills decorating, Huanglong (Yellow Dragon) Historic Interest Area, an ancient town full of ancient cultural architectures and custom, appeals to an increasing number of tourists from near and far. Huanglong Historic Interest Area consists of three charming parts that are free for visiting, namely the Custom Street, the Dragon Street and the core zone.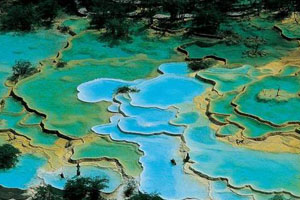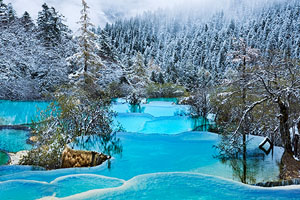 Along the Custom Street, various magnificent architectures built in different times will be a sumptuous art feast for the eyes, and the beautiful and yummy local snacks will increase your appetite greatly and make you reluctant to leave. Having traveled around the Custom Street, you will be attracted by the next station--Dragon Street, where there is a clean stream zigzagging through just like a water dragon. Along the both banks of the dragon stream, teahouses, local restaurants and specialties stores rank orderly like a comb.

Crossing the stone bridge, you will reach the core zone where the most shinning cultural heritages are waiting for you. The fish-skeleton-like lanes, the centuries-old dock and the ancient temples with old banyans around and street full of ancient local customs will be a memorable experience in your expedition. If you come here on the local festivals, the lovely local celebrations will amaze you a lot.

Opening Hours: 9:00 -- 16:30

Ticket Price: free 

Location: 40 km (25 miles) away from the city center of Chengdu

Transportation:
Shuttle bus from New South Gate (xin nan men) Station will bring you here directly (10 CNY).