Jing An Temple
The Jing An Temple is a renowned monastery in Shanghai, situated at the crossroad of West Nanjing Road and Huashan Road in Jing An District. The first construction of the temple can be dated back to the 10 th Chiwu year of King Sun Quan of the Eastern Wu State during the Three Kingdoms Period (247 A.D.).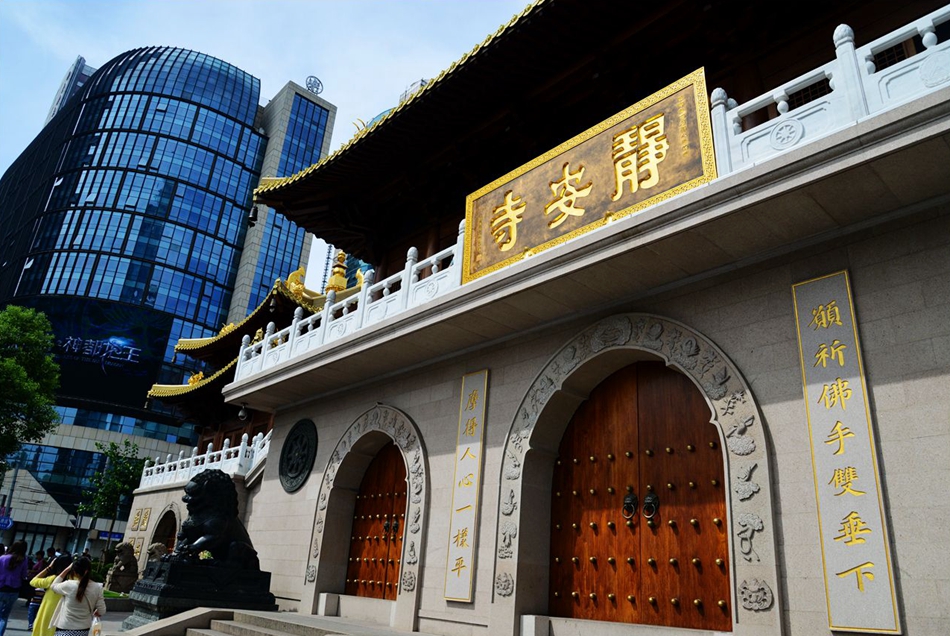 According to the historical record, the existing architecture was built during the reign of Qing Emperor Guangxu. it has been restored several times since the Yuan Dynasty and was finally destroyed in taipingtianguo with only dafou hall left. In 1921, the hall of the three saints was added and the present scale came into being gradually. in 1999, the temple was renovated on a large scale and it became more charming. Jingan temple loosely translates to mean: the hall of heavenly kings, the hall of the three saints, the hall of virtuous works and the Abbot's Chambers. Zhenyanzong(a school of Buddhism) forums are held in the Abbot's chambers upstairs, there are 5 such meetings held each year.After liberation, it has been repaired for many times. As a completely furnished monastery, there are many major architectures in the temple are: the Mountain Gate, the Tusita Hall, the Grand Hall, the Guanying Hall, the Abbot's Chamber and the Prayer Hall. There is the memorial hall of master dadechisong of the Zhenyanzong and some historic relics like stele with inscription of Guangzong emperor of the Song Dynasty and bell of the second year of Hongwu.

The Jing An Temple has been listed as a municipal key relic site in Shanghai.
Location: No. 1686 West Nanjing Road Jing an District
Entrance Fee: RMB 10
Opening Hours:8:00-17:00(except during Buddhist holidays, open at5:00)
Transportation: Metro No.2 line at Jing an stop; terminals for No. 21, 825 buses (Jiaozhou Road); terminals for No.37, 62, 562, 838 buses (beauty garden); terminals for No. 40 (International Guidu Hotel) and No. 57 buses (Anyi road); there are No.15, 20, 45, 71, 76, 93, 94, 113, 138, 506, 824, 830, 831, 921, 927, 925, 939 buses and No.6 line to the airport which pass Jing An temple.