Meili Snow Mountain
Hailed as the highest mountain in Yunnan Province, Meri Snow Mountain (also called Snow Prince) consists of 13 mountains, among them the highest peak is 6740 meters. In the past 100 years, professional mountaineers have tried to conquer the peak again and again, but failed, from which can you tell how great this virgin peak is?
Kawagebo Peak as the head of eight most sacred mountains of Tibetan Buddhism has appealed to a great number of pilgrims for worshiping who travel to the mountain at the beginning of each winter, with no sparing a great distance from Tibet, Gansu Province, Qinghai Province and Sichuan Province. Thousands of devout pilgrims worship together and encircle the holy mountain, adding even more mystery and loftiness to the mountain.
From the foot of the Kang Karpo Peak, you will see the peculiar low-altitude glaciers formed in modern times. Strong updrafts collide with cloud airflow from the inner continents in this area producing frequent dense fog and heavy snow. The resulting topographic extremes include hanging glaciers, icefalls and snow slides. The Mingyong Glaciers, in particular, rushes from an elevation of 5,500 meters (18.045 feet) down to the forest zone 2,700 meters (8,858 feet) above the sea level in rainy seasons. From afar it looks like a huge white snake wriggling its way among the verdant mountains. On the south side of the peak, a waterfall named 'holy collapsing rain' falls from thousands of meters high. Pure water splashed from snow cracks and with the help of the sunlight, rainbows are often seen hanging above the fall.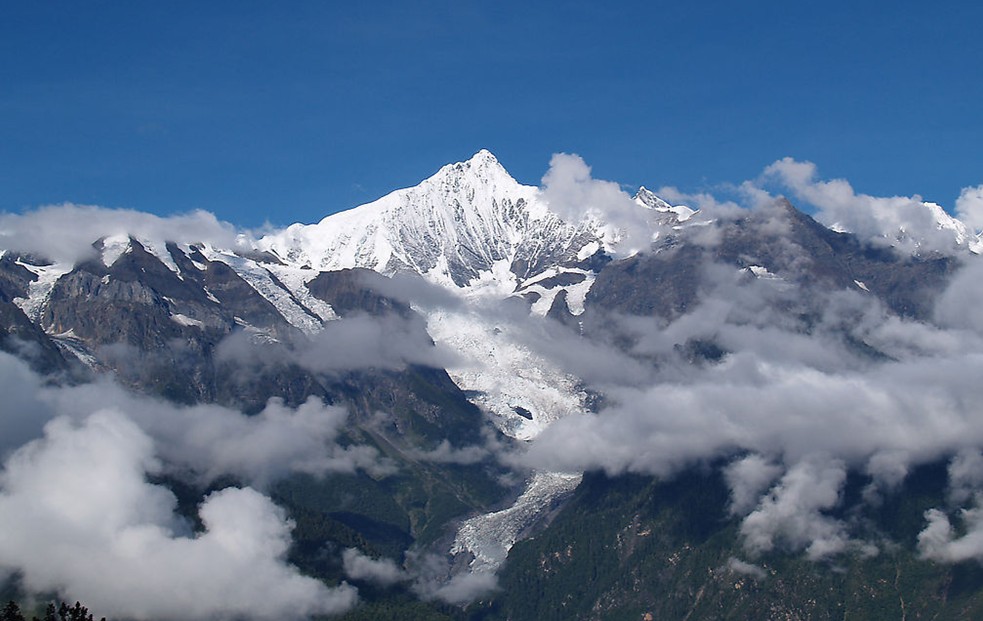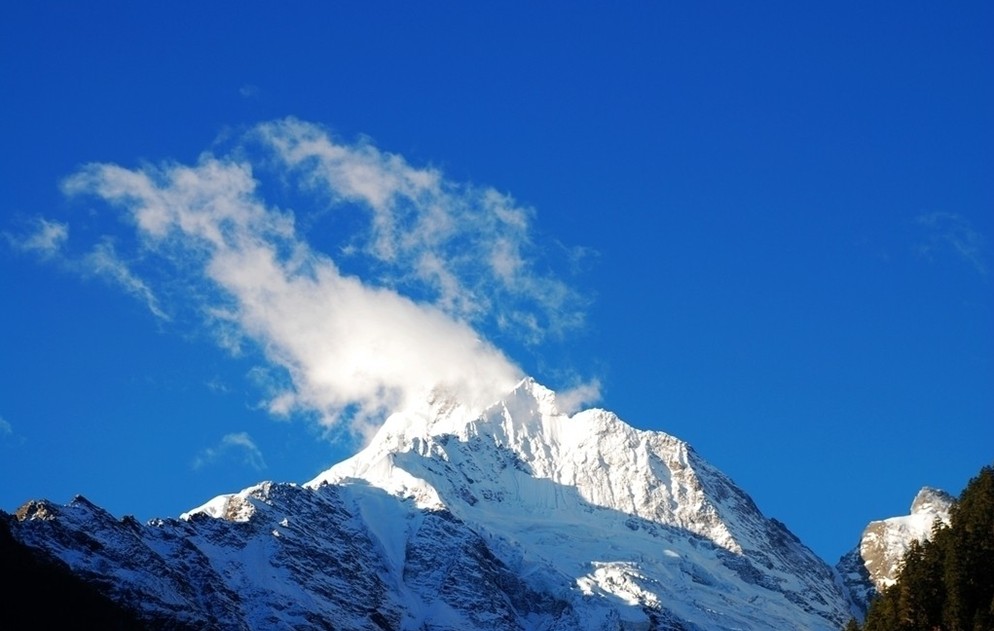 Owing to its high altitude, the mountain owns several climatic zones with a diversity of plants, vast expanse of grassland and rich fungi species that are vertically distributed. The types of vegetation here range from the Torrid Zone to Frigid Zone vertically. From the altitude of 2,000 meters to 4,000 meters, forests flourish with varieties of spruce. The depth of the forest is an exotic world of rare birds and animals. The meadows surrounding the forests are embellished by blooming flowers, which adds more vitality and charm to the mountain.
Can you image what kind of feeling it is seeing the sunshine flowing through the trees and the trickling fountains running under your foot, hearing the calming sounds of the melting snow and feeling the mysterious and rarely seen plants of various kinds?
Opening Hours
: the whole day
Location
: Diqing Zang Autonomous District, Yunnan
Transportation
: Chartered bus and horse will bring you here