Qianhu Mountain
Starting from Zhongdian City and moving toward south about 50 Kilometers on the Yunnan-Tibet Road, one can get to the Qianhu Mountain (Mountain with thousands lake) in Tuanjie village in Xiao Zhongdian. The Zang people call Qianhu Mountain as "lamudongcuo", which means fairy's thousand lake. Those lakes are dotted in the altitude of from 3900 to 4000 meters and Sanbi Sea and Big Black Sea are the center of them. The lake area covers about 150 square kilometers.
These lakes are of various interesting shapes. Some are as round as bright mirrors and some are like long fishes; some appear to be bunches of pearls but some seem to be curving moons. Some are wide and smooth while others deep and quite. Yellow ducks often paddle in the smooth lakes.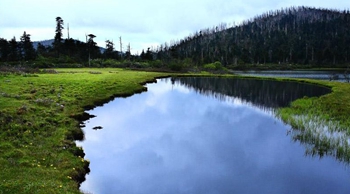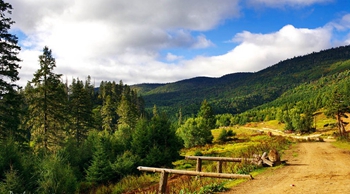 All around lakes are exuberant original forest, where abundant tall and straight firs and spruces grow livelily and vigorously. In the lakefront is a vast of rhododendron. Yellow, red and white rhododendrons are flourishing with large-sized corollas and gorgeous luster. Surprisingly, the twisting and mixed roots of rhododendrons have become one of the most famous natural wonders around here.
Opening Hours
: 8:00 -- 18:00
Location
: Tuanjie Village, Zhongdian County, Yunnan
Transportation
: Shuttle bus (30 CNY) and taxi (200 CNY) will bring you here