Napa Sea
Covering an area of 1.2 million m2, the Napa Sea, which is actually a huge peaceful lake. is well preserved as a natural reserve. Owing to the flourishing grasses growing around the lake, it wins another name as Grass Sea, which when winter falls provides a harmonious paradise for the endangered Grus nigricollis.
On the arrival of the summer, snow water will flicking down from the peak of this 3266-meter-high mountain, making the Napa Lake more dynamic and shinning. When comes to autumn, lake water flows out from night caves at the feet of mountains in Nixi and flows into Jinsha River. Autumn sky high and air brisk, Napa Sea turns into an alpine meadow, where a flock of yaks and Dian horses look for food leisurely and freely. Beside the lake, herds always dry mature green pear on shelves in the sun. For nomads, it is a golden season when the harmonious, quite, beautiful and plenteous highland sceneries are fully presented.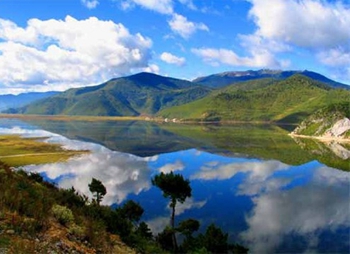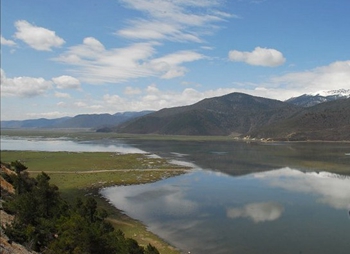 At the early beginning of winter, black-neck crane, spotted-head wild goose and wild duck fly from remote north for hibernation, which thus brings about a world full of various birds. Among those lovely birds, black-neck crane is a rare species on the brink of extinction in the world and it belongs to national protected animals.
Riding a horse run like a wind around the vast grassland, enjoying the charming autumn scenery and experiencing life of nomads by tasting the special foods they have every day will be a very different experience.
Opening Hours
: 8:30 -- 18:00
15 CNY for the kids
30 CNY for the adults
Location
: 8 km away from the Zhongdian County
Transportation
: Shuttle bus (10 CNY) and Taxi (50 CNY) will bring you here.