Eating in Shangri-la

Famous Local Snacks

Suolima Wine (Suo Li Ma Jiu)
Suolima Wine, also known as 'Tibetan Beer', is a kind of drink with distinctive Tibetan feature with sweet and sour taste. The making process is simple. First of all, the highland barley should be washed and then fried. When the temperature getting lower, distiller's yeast is added in and sealed up in pottery jars or wooden barrels. Two or three days later, clean water is added in. Another two days later, Suolima Wine is done and appears to be orange.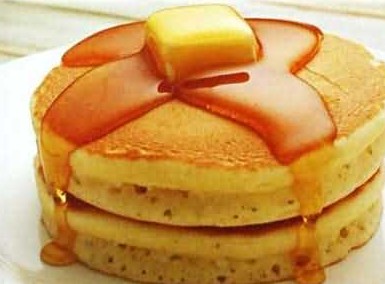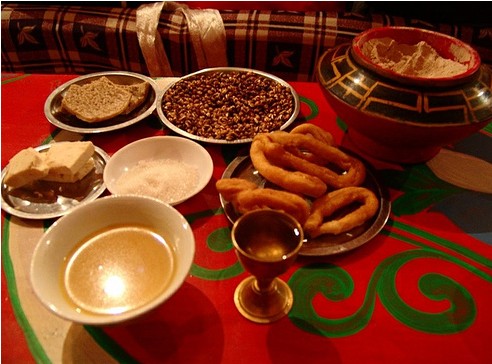 Tibetan-style Pastries (Zang Shi Gao Dian)
Tibetan families are good at making various kinds of Tibetan-style pastries. With different shapes and crisp taste, Tibetan-style pastries are mostly used to serve guests in festivals. The most popular ones are Youzhaguo, Basa pastry, Jixiangjie, Longyan Baozi and Xulu Xulu.

Buttered Tea (Su You Cha)
Butter with Tea is indispensable to Tibetans' daily life. The making process of it is fairly simple. Firstly, pour the local tea into a tea cylinder. Later add butter, salt and refined spice and mix all the materials repeatedly until they are in complete harmony. Due to its pleasant aromas and tasty delicacy, it provides a joy for ever.

Butter with tea plays a very important role in the diet structure of the Zang nationality. The Zang people drink it at least three times a day while some even more than ten times! It can produce a lot of heat so that Tibetans can withstand the cold weather and also can relieve thirst and promote fluid.

Accompanying with the butter, cream dairy dreg is refined from milk. The milk is forged and separated from butter, and the rest is boiled up. After cooling down, the milk turns to be sour and is poured in a funnel-shaped container which is made of bamboo for filtering. That what at last leaves in the container is the cream dairy dreg.

The dreg is white and sour, having a strong function of helping in the digestion of food. When going out, Tibetans always bring the dreg along to prevent maladjustments in foreign lands.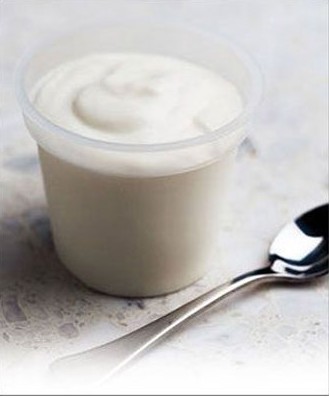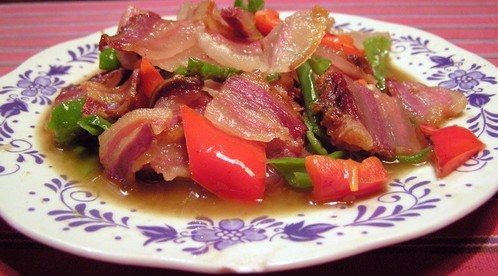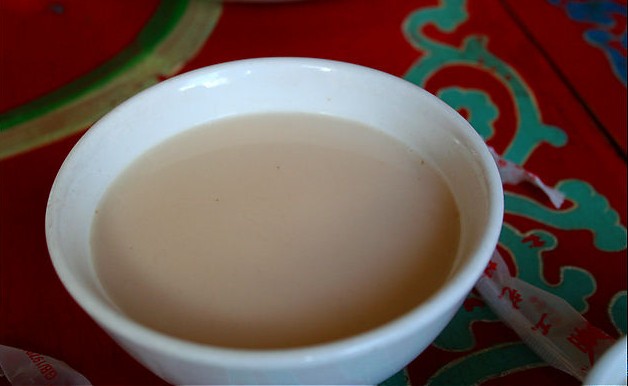 Yogurt
As a special dairy product in Tibetan family in Shangri-la, Yogurt is called 'Shuo' in Tibetan. It is highly nutritious and good for digestion. It is said that the regular taking of yogurt can promote your health and prolong your life.

Pipa Pork (Pi Pa Rou)
Pita Pork is a traditional Tibetan-style preserved meat in Shangri-la. It looks like Pipa, also known as Chinese lute. With delicate flavor and transparent color, Pipa Pork can be stewed or boiled and can be stored for a long time.

Saimi Mutton (Sai Mi Yang Rou)
Saimi Mutton is only served for the Tibetan men returning from hunting. It is cooked by their wives to express their happiness and sweet love. The ingredients are eggs, sugar, wine, rapeseed oil and butter. This dish is gold with fresh, sweet and sour taste.

Guoben Hot Pot (Guo Ben Huo Guo)
Guoben means a kind of wild vegetable in Tibetan, growing high mountains in Shangri-la. It is nutritious and good for health. The main materials include Guoben, potatoes, boiled pork tripe, bean curd, boiled ham, tree mushrooms and Pipa Pork.

Recommended Restaurants

Around Heping Road and Jiantang Road are a number of food stalls and small restaurants that serve Hui Muslim, Sichuan, and home-style (jiachang cai) Chinese food; none, however, have English menus.

Tibet Café
Address: Changzheng Road, near the Martyr's Cemetery
Tel: 0887-823-0282
Description: It serves Western staples like pancakes, pasta, and pizza, along with Naxi and Tibetan specialties (try the yak steak or the hearty fried bread stuffed with yak meat).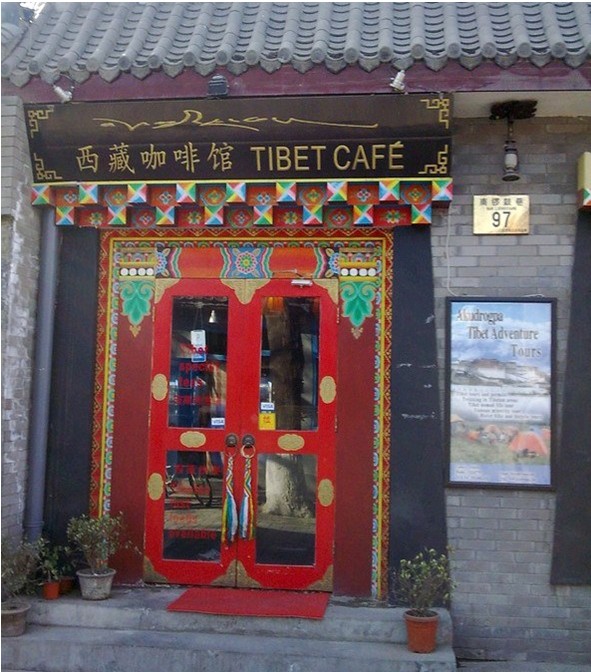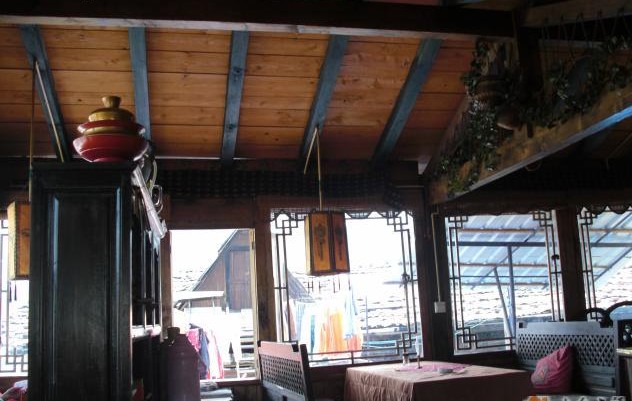 Potala Wooden Restaurant
Specialties: yogurt, yak hot pot, lamb kebabs
Add: No.46, North Gate, Dukezong Ancient Town
Tel: 0887-8228612

Tina's
Specialties: chicken soup, honey cake
Add: in the Tiger Leaping Gorge Scenic Area
Tel: 0887-8806638

Teacher Zhang
Specialties: pickled vegetables, chicken soup and egg noodles
Add: in the Tiger Leaping Gorge Scenic Area

Yintong Restaurant
Specialties: stewed yak and highland barley cake
Add: No.32, Beimen Street, Old Town area

Halfway
Add: in the Tiger Leaping Gorge Scenic Area, Shangri-La
Tel: 0887-8806522