People's Square
People's Square is a large public square adjacent to Nanjing Road in the Huangpu District of Shanghai, China. People's Square is the site of Shanghai's municipal government headquarter building, and is used as the standard reference point for measurement of distance in the Shanghai municipality.
Prior to 1949 and the establishment of the People's Republic of China, what is now People's Square was a part of the horse racing course of Shanghai. After gambling and horse racing were banned by the new Communist government, a part of the race course became the People's Square, which included a large avenue and spectator stands for use during parades.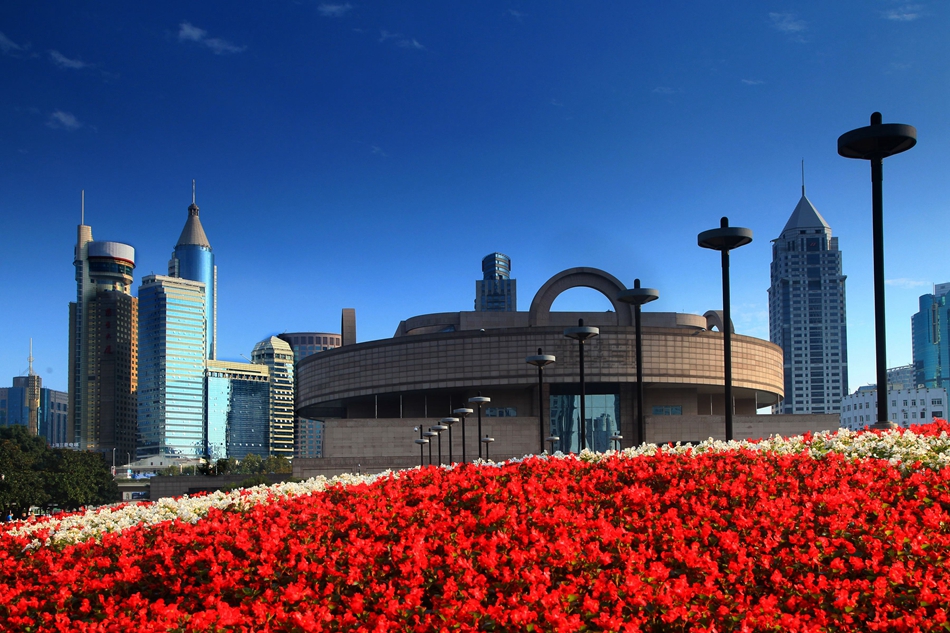 In the 1990s, major changes were made to the square. The Shanghai Municipal Government was moved here from the former HSBC Building on the Bund, also the Shanghai Museum was moved here from its previous site in a former office building. More recent additions include the Shanghai Grand Theatre and the Shanghai Urban Planning Exhibition Hall.
Other parts of the race course still remain. The clubhouse buildings became the Shanghai Art Museum, while part of the race track became People's Park, a public park.

In and around the square, you can find a big fountain, named the Light of Huangpu River, 10,000 square meters of lawns, six groups of relief carvings that depict the history of Shanghai, the New Shanghai Museum, the offices of the municipal government, an underground shopping plaza, the Shanghai Grand Theater and the Shanghai Exhibition Center. There are 5.5 meters wide green belts and 6.5 meters wide passages for non-motorized vehicles on both sides of the 600 meters long and 32 meters wide People's Avenue.