Shopping in Beijing
Local Specialties and Souvenirs:
Cloisonné, ivory carvings, jade objects and carved lacquer wares are the Four Famous Representative Arts of Beijing, which are all handmade folk art. You may also be surprised to find that there are lifelike flour or clay figurines, colorful kites, exquisite paper-cut, Chinese knots and others in the street.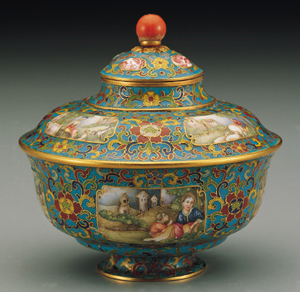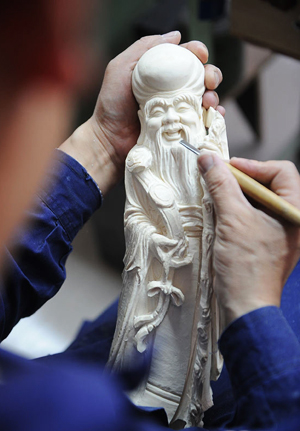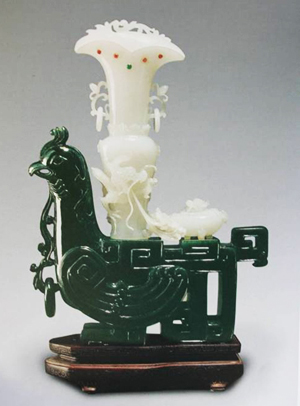 Traditional Chinese Medicine:
Among the splendid national culture in China, Chinese medicine and pharmacology are important component parts. They have made tremendous contributions to China's prosperity throughout Chinese 5000-year history. They have earned world fame for their outstanding curative effects, strong national character, unique method of diagnosis and treatment, systemic theories and vast accumulation of historical records and materials. As a result, it becomes the common wealth of the medical treasure-house of mankind. Chinese medicine and pharmacology have been passed on for several thousand years. Nowadays, they are a valuable complementary part to the modern techniques of medicine and pharmacology.
Tongrentang Drugstore: Built in the 8th year of Emperor Kangxi, the Tongrentang Drugstore mainly sells pills and plasters. It has Ten Famous Medicines, such as Zaiao Pill, Nvjindan, etc.
Cloisonné:
Beijing Enamel Factory (No.10, Anlelin Road, Yongdingmen wai, Beijing) is the biggest and most professional factory in making cloisonné ware in China, which was built in 1956. Named by the National Tourist Bureau, it is the assigned tourist handicraft making enterprise.
Silk Shop:
Started from small beginnings back in 1932, located in north of Tiantan Park (Temple of Heaven), Yuanlong Silk Shop has a renowned history. Now with its 4-storey shopping area, Yuanlong Mansion offers customers an extensive selection of genuine silk products.
Silk bed wares, quilts, hand-embroidered ties, purses and handkerchiefs as well as carpets can be found on the first floor of the Yuanlong Mansion. Meanwhile, the carpets are made with traditional paintings of dragons, animals, birds, flowers and Buddhas. Prized by collectors, the best weaved carpet can cost up to 62,000 yuan (US$7750). On the second floor there are fashionable embroidered dresses, pure silk garments and accessories. Walking into the silk museum on the side wall, and you will be amazed to find a vivid picture of the silkworm's life, a complete story of the Silk Road and a detailed introduction to different embroideries such as Su Xiu (from the Suzhou area) and Beijing embroidery. The third floor specializes in selling silk and satins, including spun silk, brocade, raw silk, plain heavy silk, tussah silk, and printed satin silk. To make traditional Chinese costumes and women's cheongsam, you can choose brocade materials while for full evening dresses, plain heavy silk is especially fine. Shop assistants are very helpful in your finding of your favorite from numerous rolls of beautiful silk materials. Yuanlong Silk Shop also offers you a tailoring service, overseas purchasing on correspondence and mail delivery.
Chinese Painting and Writing:
China National Art Gallery. No. 1 Wusi Dajie, Dongcheng District, Beijing
Shopping Areas: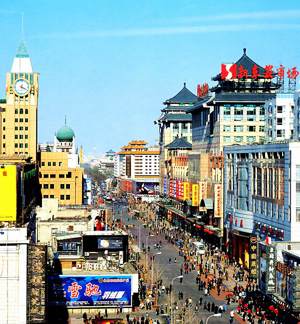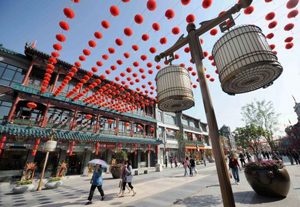 Wangfujing Business Street
Wangfujing Business Street is in Dongcheng District, the center of Beijing. If you want to go to the Tian'anmen Square from here, you can get there soon for these two places are just 1 kilometer apart. Here we have the well-known Beijing Department Store, the famous Dong'an Market, and the Foreign Languages Bookstore, the biggest arts and crafts shop in China, the biggest Xinhua Bookstore, Lisheng Sports Shop and Medical Appliances Shop. Also, some famous old shops can be found here , such as Shengxifu Hats Shop, Tonghesheng Shoes Shop, New World Silk Shop, Hengteli Watchmaker's Shop, Baicaoshenrong Drugstore and Jiguge Historical Relic Shop, etc. It is really a beautiful walking street.
Xidan Business Street lies in Xicheng District, the center of Beijing. It is just 1.5 kilometers apart from Tian'anmen Square. Right after the found of China it began to be developed. Here we have the famous Xidan Market, Xidan Shopping Center and some old shops, such as Shengxifu Hats Shop and Jingyi Glasses Shop.
Qianmen-Dashilan Business Street
Qianmen-Dashalan Business Street is in the southern part of Beijing. It is to the south of Zhengyangmen and to the west of the central line. With a long history, it is an old walking shopping street. There are many famous shops with more than one hundred years' history, such as Liubiju sauce and pickle shop, Tongrentang drugstore, Ruifuxiang silk shop, Neiliaansheng shoes shop, Zhangyiyuan tea shop, etc.
Note:
The summer hours for most Beijing shopping malls are 9:00am to 21:00pm, and in winter they are closed either a half or one hour earlier than in summer. Many larger and Tourism Appointed stores will accept credit card payment. Bringing some cash is always necessary in the event that you'd like to buy something from the street vendors.
Special Markets:
Hongqiao Pearl Market
With a seafood market in the basement and about 3 floors up, Hongqiao Pearl Market is an indoor mall. It is situated near the Temple of Heaven on Tiantan Street. Antiques, clothing, porcelain, produce and much more are offered in this market. You may shop at all three floors in the main building, but don't miss the antiques hidden behind the pearl stalls on the third floor. Almost everything is offered in this big market, from pocket knifes, copy watches, sports wear, bags, shoes to actual jewelry. It is sort of chaotic – but just like every market in China (there even locals visit find it difficult to pick through). On the first floor you can see some electronics, basic photo equipment, copy watches and other small stuff (pocket knives, thermos for tea…). On second floor there have shoes, women's and men's clothes, bags and some sporting goods. When you are buying goods, you can bargain with the sellers. On the third floor, there are pearls, other jewelry and souvenirs (lamps, stamps, coins, kites, silk craft…).
The specialty of this market is Pearl. All these are sweet water pearls from provinces of southern China. Girls here are very skillful and very quickly in doing things. They can re-make the pearl necklace/bracelet according to your favorite design. Telling them your design and you will get the right one. Generally speaking, it is in good quality. It's indeed a perfect gift from China for you!
The most famous antique flea market in Beijing is Panjiayuan Dirt Market. If you are getting up early on Saturday or Sunday, you will reward what you want in a low price. To be exactly, it is a second-hand and antiques-imitation market rather than an antique market. If you want something associated with the Cultural Revolution, here you will find some really wonderful ones. Arts and crafts from all parts of the country are laid out on carpets and in tiny stalls. You can search for genuine artifacts and learn about haggle with relish right here.
Books, Chinese scrolls, and paintings can also be found here. There is coral, and beads and clothes and material. One of the best and the most authentic parts are the hand-stitched material, clothes and headdresses, which are from China's ethnic minorities. But the prices of these are more expensive, so you have to bargain with the seller tougher. Stay calm when you are bargain with those smart sellers and do not be put off. If you just walk away, she can still remember you. At last, unfortunately, you will buy the precious gift at a very high price.
Silk Market, or Silk Alley or Xiushui Silk Market is very popular in Beijing's massive expatriate community. It is specially favored by those who are on the look-out for a bargain and who are not afraid to negotiate for a discount with wily vendors who expect nothing less. When you are buying things in this market, and finding that goods seem less than the genuine thing, well... Honestly Speaking, you can revel in the opportunity to be picky with any item of clothing you can imagine for a fraction, and then bargain with the sellers, buy it at a low price.