Entertainment in Beijing
There are various ways of entertainment for you to experience in Beijing, which are as fascinating as its abundant historical sites. You can enjoy yourself to have a try about the modern nightclubs here, go to theaters to taste the traditional Chinese shows, such as Beijing Opera, Chinese Acrobatics Show and Chinese Kongfu Show. All these will bring you a feeling of relaxation and satisfaction.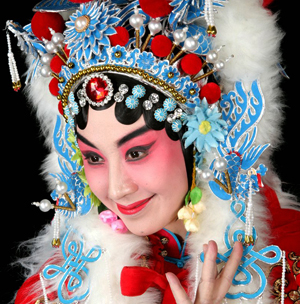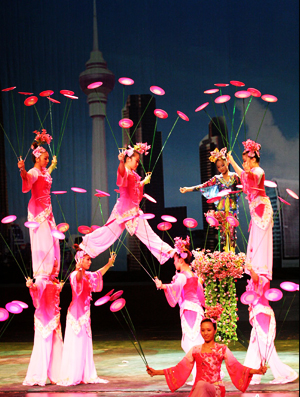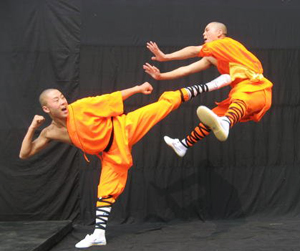 Beijing Opera
Beijing opera, which is commonly known as Peking opera to westerners, is regarded as the national opera of China. Known as one of the three main theatrical systems in the world, it is widely considered to be the highest expression of the Chinese culture. Artistically speaking, perhaps Beijing Opera is the most refined form of opera in the world. Its influence on the hearts of the Chinese people is really deep. There are fascinating and artistic accompanying music, singing and costumes during the Opera show. It is also full of Chinese cultural facts. You will be presented an encyclopedia of Chinese culture as well as unfolding stories, beautiful paintings, exquisite costumes, graceful gestures and acrobatic fighting. Because of its high prestige, there is more than one Beijing Opera troupe in almost every province of China. People in china are fond of this opera, especially seniors.
The art of acrobatics made its debut in Chin as early as in the spring and Autumn Period. Strength acrobatics is the first type of acrobatics, which developed with warriors whirling heavy wheels with their hands. In the Han Dynasty, acrobatic shows became important amusements. It was frequently enjoyed at palace banquets as well as celebrations of the common people. Ancient acrobatics was passed on from generation to generation. Performances include well-known ones, such as "Jumping through Hoops", "Diabolos", "Tightrope Walking", "Juggling with the Feet", "Juggling with the Flower Jar", "Plate Spinning" and "A Pagoda of Bowls". After the founding of the PRC in 1949, with the encouragement of the Chinese government, acrobatics gained rapid development. Nowadays, there are nearly 100 acrobatic troupes above the county level, and thousands of non-governmental acrobatic troupes. A large contingent of professional and part-time acrobats has come into being. Hundreds of acrobatic troupes has been sent abroad to perform in over 100 countries and regions. From 1981 to 1997, China won gold prizes on 35 occasions, such as the "Prize of the President of the Republic of France," and the top prize at the "Tomorrow and the Future" International Acrobatic Festival held in France. By now, China has won 85 gold prizes at international acrobatic contests. People all over the world prize Chinese acrobatics for their superb skills. China has been considered to be the leading country in the acrobatics field.
Chinese Kongfu Show
With thousands of years of history, Chinese Martial Arts, known as Chinese Kung-fu by most westerners, is a traditional Chinese physical activity. It is a precious part of China's cultural heritage. Its broad and deep meanings and its Oriental features cover it with a mysterious veil, winning its prestige all around the world.
According to some historical records and antique discoveries, Chinese Kung-fu originated from prehistoric times. As the ancient men survived from the natural disasters, they had to scramble to take or protect food from others and animals. In their daily life, kicking, boxing and blocking were important parts. In the later primitive societies when people held ceremonial rituals, in order to represent their heroes, they began to dancing with these skills. Along with it was the formation of the earliest series of Kong-fu moves and performances. In modern times, Chinese Kung-fu was first introduced abroad to the United States by Chinese-American Kung-fu master Bruce Lee, whose agile movements in a series of his great movies attracted many American audiences. Thanks to the giant influence of the American movie industry, it soon became famous and popular across the world. The entire world was enchanted by the magic act, and then comes the upsurge of interest in Chinese Kung-fu. Since then, Chinese Kung-fu learners are everywhere. Now, Lee's followers, Jacky Chan (Cheng Long) and Jet Lee (Li Lianjie) carry the baton pushing themselves to novel heights. Nowadays, Chinese Kung-fu has become an important part in movies and soap operas. From this we can find that in the hearts of human being, there is deep yearning for heroes, whom, always holding perfect Kung-fu skills, defeat their enemies at last. To further please audiences, moviemakers bring in more and more modern techniques into their films, which exaggerate the effect of Kung-fu. However, Kung-fu is a real and powerful movement rather than witchcraft.
There is a famous TV series in China, called The Legend of Chinese Kongfu Show. It is a combination of martial arts, acrobats, music, dancing and modern equipments. The legend tells the growing story of a monk's in Shaolin Temple. It's very popular among the guests from all over the world..
Sanlitun Pub Street
The old Sanlitun Street locates in one of Beijing's two main embassy districts. Since its move of the first pub in 1989, by 1998 more than 80 pubs had followed. And it gradually became a place of drinking, singing, dancing and chatting for people from around the world as well as young Beijingers. Covering an area of more than 50,000 square meters, a new Sanlitun Street will be established across the street from the pub street. On both sides of the new street, all the buildings will be four-storied and not higher than 18 meters.
In contrast to the seedy Sanlitun Bar district, Houhai was a very elegant. Along the shores of the man made lake lined many different bars and restaurants. Here we also have a lot of open air jazz music and restaurants. And if you feel like to go boating on the river, you can rent one in the boat house. And we suggest you watching out for the traffic jam on water.
Location: in the east inside of the North Entrance of Gongti, Chaoyang District
Opening hours: 20:00 - 03:00
Cost for ticket: 30 Yuan at weekend, 20 Yuan on Wednesday (Lady's night) and women can enjoy cocktail for free at that night (excluding special activities)
Music: Hip-hop, R&B
JJ Bar
Address: A2, Chaibang Hutong, Andingmennei Da Jie, Dongcheng District
Opening hours: for 24 hours
Average cost per person: 20 Yuan - 30 Yuan
Address: B143, Xiwai Da Jie, Haidian District
Opening hours: from 09:00 until late
Big Easy Bar & Restaurant
Good place for live music & jazz. Celebrate nightly at the New Orleans Experience and enjoy Beijing's best Cajun cuisine, hurricane cocktails and live Blues/Jazz/R&B.
Address: 1 Nongzhanguan Nanlu, South Gate of Chaoyang Park
Tel: 86-10-6508 6776
Address: 68, Sanlitun Bei Bar Street, Chaoyang District
Tel: 86-10-6416 6777
Nashville
Address: Sanlitun South Bar Street, Chaoyang District
Tel: 86-10-6502 4201
Provides French and Italian-style coffee & free wireless Internet.
Address: 8, North end of Sanlitun Bar Street, Chaoyang District
Tel: 86-10-6417 7035
CD Café
Address: South of Agriculture Exhibition Center, East Third Ring Road, Chaoyang District
Tel: 86-10-6501 8877
Durty Nellie's Irish Pub
Address: B8, Dongsanhuanbei Lu, Chaoyang District
Tel: 86-10-6593 5050
Address: 1/F, Kerry Center Hotel, 1 Guanghua Lu, Chaoyang District
Tel: 86-10-6561 8833, ext.42
Charlie
Address: B1, Jianguo Hotel, 5, Jianguomen Wai Dajie, Chaoyang District
Tel: 86-10-6500 2233, ext 8038
Club Banana
Address: 2F, Scitech Hotel, 22, Jianguomen Wai Dajie, Chaoyang District
Tel: 86-10-6528 3636
Galleria Jazz Bar
Address: 1/F Novotel Xinqiao Beijing, DongCheng District
Tel: 86-10-6513 3366, ext. 2014, 15
Havana Café
Address: Near the north gate of the Workers ' Stadium, Chaoyang District
Tel: 86-10-6586 6166
Hidden Tree
Address: 12 Dongdaqiao Xiejie, Chaoyang District
Tel: 86-10-6509 3642
John Bull Pub
Address: 44 Guanghua Lu, Chaoyang District
Tel: 86-10-6532 5905
Beijing's new salsa club! Live music from a Colombian Band and Top Latin DJs, dancers and dance teachers.
Address: 22, Dongsishitiao Street, Dongcheng District
Tel: 86-10-6409 6997
Address: West Gate of Chaoyang Park, Chaoyang District
Tel: 86-10-6593 6049
The Goose & Duck Pub & Restaurant
Address: 1 Greenlake Nanlu, Chaoyang Gongyuan Xilu, Chaoyang District
Tel: 86-10-6538 1691
Address: 4 Gongti Beilu, Chaoyang District
Tel: 86-10-6501 7501
Address:20 South Houhai, Xicheng District
Tel: 86-10-6613 6209
Lotus Blue
Address: 51, Di'anmen Street, Xicheng District.
Tel: 86-10-6617 2599
Passby Bar
Address: 108 Nanluogu Xiang, Dongcheng District
Tel: 86-10-8403 8004
Tango
Address: 79 Hepingli Xijie, Dongcheng District
Tel: 86-10-6428 2288
Address: 14, Yindingqiao Hutong, Xicheng District
Tel: 86-10-6615 1366
Address: 43, Yandai Xiejie next to Lotus and across from Lotus Root, Xicheng District
Tel: 86-10-6402 4972
Address: 6 C Houhai Ya'er Hutong, Xicheng District
Tel: 86-10-6401 8080