Daxu Ancient Town
Daxu Ancient Town, located 18km southeast of Guilin, is one of the four ancient towns of Guangxi Zhuang Autonomous Region. With a history of more than 2,000 years, Daxu Town still keeps well-preserved traditional Chinese architectures of the Ming (1368-1644) and Qing (1616-1911) dynasties, shiny stone-paved streets and traditional customs.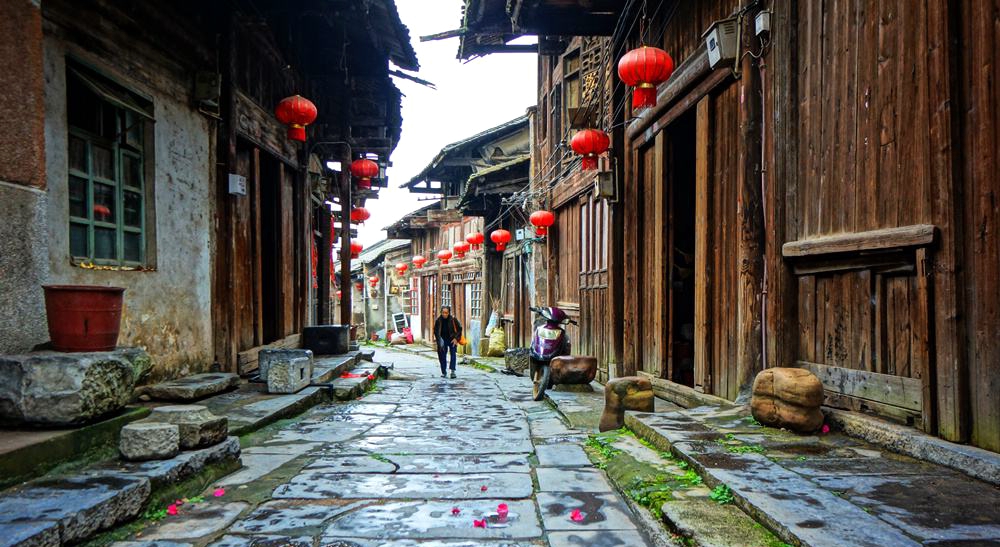 Daxu Town, also known as Chang'an and Lutian, had become commercial center and water transportation hub in the Northern Song Dynasty (960-1127). During the Ming and Qing Dynasty, business in Daxu had begun to flourish. Now, you can buy and appreciate many kinds of traditional handicraft works crafts in Daxu.
Longevity Bridge, a single-arch bridge built in Ming Dynasty is still across the river today. Over 2.5km in length, the long bluestone-paved street is the witness of the development and changes of Daxu. Shegong Hill, Jing Hill and Mopan Hill are surrounding Daxu. Besides, Daxu is still the place of production of oranges, pomelos, orient melons and strawberries.
Daxu Ancient Town, an elegant, simple, unsophisticated, quite and prosperous place, is waiting for you to visit.