Wave Subduing Hill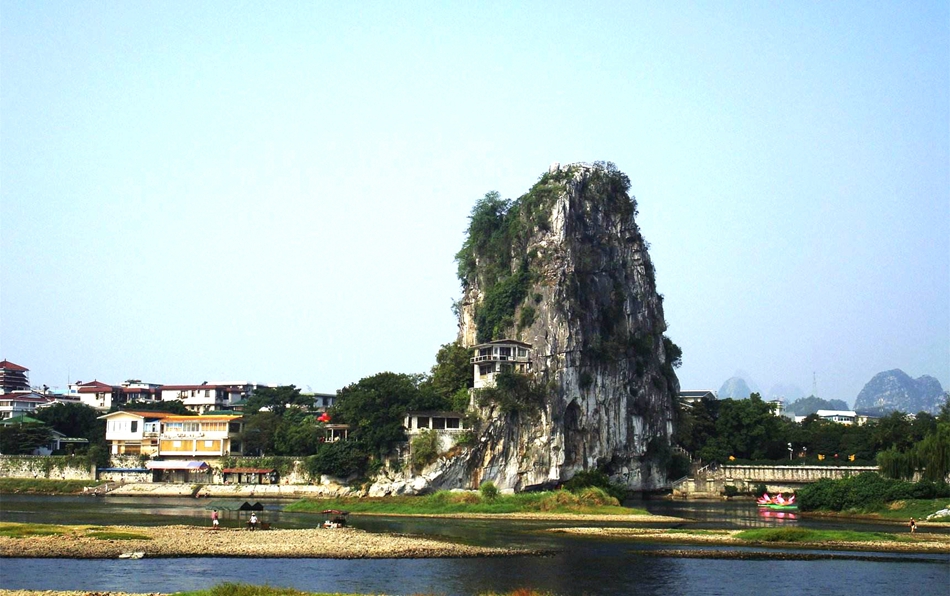 Wave Subduing Hill, also called Fubo Hill, is located in northern Guilin. As an isolated peak, Fubo Hill gained this name by Fubo General (B.C.14-A.D.49), a famous general and strategist in Eastern Han Dynasty (25-220). In Tang Dynasty, a Fubo General Temple had built.
Wave Subduing Hill is a peak with half of it descending into the Li River. On the eastern slope of the Hill, there are Fubo Teahouse, Waterside Corridor and Wave Hearing Pavilion. Walking on the stone path winding through the hill to the top on the western side, you can not only enjoy attractions on the hill and but also have a bird's eye view of picturesque Guilin City. Famous Returned Pearl Cave, with over 100 stone inscriptions on it, is located on the eastern side of Fubo Hill. Next to the Returned Pearl Cave, there are Thousand Buddhist Cave and Coral Cave.
How to Get Here: No.2, 30, 58 Buses or Tourism Line.