Seven Star Park
Seven Star Park, located to the eastern bank of Li River, is named after the seven peaks on Qixing Hill, which are just like the Big Dipper falling on the ground. As the largest park with long history in Guilin, Seven Star Scenic Area is a comprehensive park combining with hills, rivers, caves, courtyards, architectures and cultural relics. It is a microcosm of the essence landscape of Guilin. Here are some of hottest attractions' brief introductions below.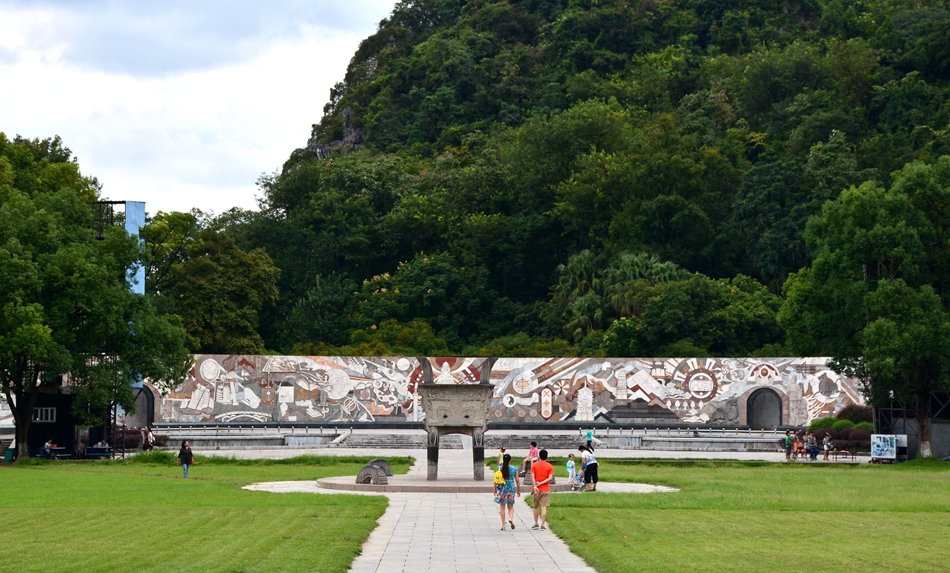 Flower Bridge
, dating from Emperor Jiaxi of Song Dynasty (1237-1240), is the oldest bridge in Guilin. It crosses the confluence of Xiaodong River and Lingjian Stream with 135m in length. Every spring and summer, colorful flowers along the bridge are blooming just like a piece of brocade. Hence this bridge was given the name Flower Bridge.
Seven Star Cave
, also known as "Qixia Cave" or "Bixu Cave", is one of the most famous attractions in Guilin. With a length of 1100m, the Seven Star Cave got it name in Song Dynasty. However since Sui and Tang dynasties, this cave has already become a place of interest. Over 120 inscriptions were left on the wall of the cave. The Seven Star Cave is divided into upper, middle and lower floor, while upper floor is top of the cave, lower one is subterranean river and the middle floor is opened for tourists.
Camel Hill
, resembling a camel squatting on the ground, is a must-see attraction in Seven Star Park. When spring comes, the peach trees at the foot of the hill are in full blossom and make the Camel Hill more attractive. On July, 1998, US President Bill Clinton made a speech about environmental protection in front of the Camel Hill.
Crescent Tower
, as one of the most famous towers in Guilin, is a well-known restaurant which can accommodate over 500 people together for taking dinner. With elegant and antique architectural style, Crescent Tower is famous for its traditional vegetarian food, especially the Nun Noodles.
Tips:
1. Opening Hours: 6am—7:30pm (peak season), 6:30am—7:00pm (low season)
2. How to Get Here: No.9, 10, 11, 14, 18, 24, 25, 28, 30, 31, 32, 58 Buses