Reed Flute Cave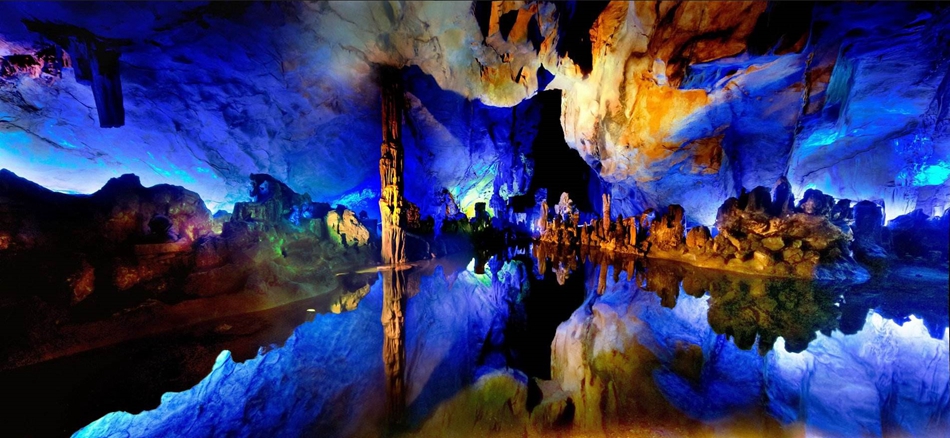 Reed Flute Cave, 5km northwest to the downtown of Guilin, is a must-see attraction with 240m in depth and 500m in length. Numerous unique and vivid stalagmites, stalactites, stone pillars and stone flowers, illuminated by colorful lights, display a fantastic spectacle which you have never seen before. Reed Flute Cave, just like an amazing fairyland, is praised as "The Nature's Art Palace".
Reed Flute Cave is not only an attractive scenic spot, but also has profound cultural foundation. More than 170 stone tablets and murals written, painted or carved by ancient scholars, monks and tourists since the Tang Dynasty (618-907) has been found on the wall of the Cave.
Since Reed Flute Cave opened for the public in 1950s, it has received more than 40 million tourists all over the world, including Deng Xiaoping, President Nixon and President Carter. Therefore, Reed Flute Cave is also considered as "The Cave of State Guests".
How to Get Here: No.3, 58 Buses.
Opening Hours: 8am-5:30pm
Tips: It is so wet and slippery in the cave that you'd better wear a pair of non-slip shoes and be careful when you visit the cave.