Guanyin Temple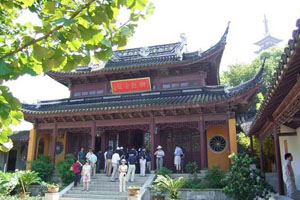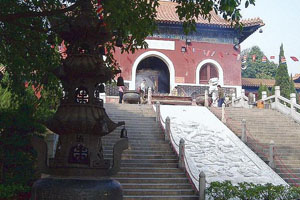 Guanyin Temple is called Xiasi Temple.In is 15 kilometers away from Ruyang County, overlooking Ruhe River in the north and surrounded by Fenghuang Hill in the south. It is said King Tang in Shang Dynasty came here to pray for the blessing. Wangtai Village and Huangtun Village are the former sites where King Tang pitched the camp and trained the army.
According to stone tablet record, the temple was first built in the Five Dynasties(907~960).It took shape in early Song Dynasty. By the end of Song Dynasty and early Yuan Dynasty, the temple was destroyed and abandoned. A Monk called Tiechuan used to live here and decided to restore the temple. Afterwards, the temple was restored to its current scale by the donation from the monks by the use of exquisite craftsmanship.
The existing architectures in the temple are well-preserved, which could be dated back to Song Dynasty and underwent renovations in Ming and Qing Dynasty. The courtyard is 80 meters long and 87 meters wide, covering an area of 7,000 square meters. There are 64 halls in total. All the halls are built with reasonable layout and exquisite design.The temple is nestled in lush trees and the scenery is attractive. Taking a walk in the tranquil garden, you might enter a fairy land. Stone stele tablets are scattered here and there. Some grand architecture such as gate, Bell Tower, King of Tang palace and Hengxia Pavilion are carved with patterns and figures in various colors. In the hall is intact mural painted in Qing Dynasty, a precious relic to study the mural development in Qing Dynasty.Xixin Well and King of Tang Pond never run dry even if draughts occur.