Jiguan Cave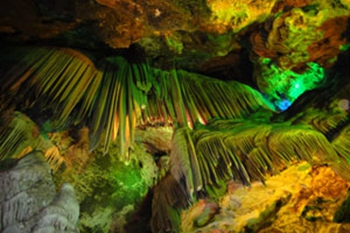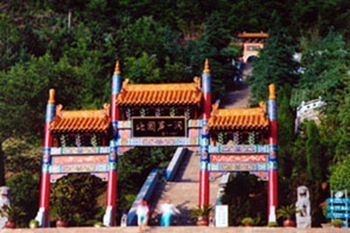 Jiguan (cock crown) Cave lies at the foot of Mt.Jiguan, three kilometers southwest of Luanchuan county-seat, is a natural limestone karst cave. With a magnificent scene, the cave is known as "the First Cave in North China. The cave, of which 1800 meters has been developed, is 5600 meters deep; it's divided into five layers, with a drop height of 138 meters. with 23000 square meters can be visited, inside the cave, the stalactite with numerous and grotesque shapes can be seen, and the scenic spots are densely distributed, and quickly change when moving ahead, and they are really dazzling, its value for appreciation and scientific research is rare in China.
The Jiguan Cave is magnificent and deep, it's exactly an underground art gallery in jade color, it can be compared to the Seven -Star Cave and the Reed Flute Cave in Guilin. Inside the cave is spacious, and with numerous scenes, the underground river in the cave adds more interesting and vitality to the silent cave. Mr. Zhu Xuewen, the president of the cave research society of the Chinese Geology Academy wrote with pleasure: With magnificent spectacles and special cause of formation, it is worthy of it name as No. one of its kind in North China and is the first dragon palace ever found in our country. Inscription written by Mu Qing, the former director of Xinhua News Agency in praise of the Jiguan Cave, says it "No.1 Cave in North China".
Location: Luanchuan County, Luoyang City
Entrance Fee: RMB 70
Transportation: Long-distance bus is available to the Cave.