Shang City Museum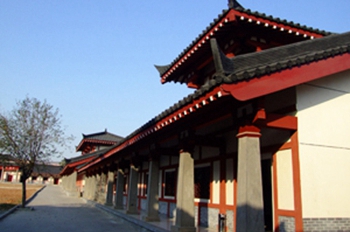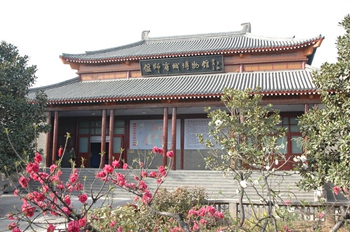 Shang City Museum is a historical museum on special topics. Located southwest of Yanshi City of Henan Province, the museum was prepared in October 1985 and opened to the public in April 1987. The museum was built on the site of the imperial land with a collection of 1,000 pieces of cultural relics from the Shang Dynasty such as bronze, jade and earthen wares, earliest and largest unearthed discovery ever found.

It has a collection of 10,000 pieces of cultural relics from the Shang Dynasty (17th century BC-11th century BC) such as bronze, jade, bone objects, lacquer ware and earthenware, etc.

The museum features two special exhibitions: the Erlitou Culture and the Yanshi Shang Imperial City Ruins, displaying large quantities of sacrificial vessels and daily utensils. The site of the Shang Imperial City is the earliest and largest of its kind unearthed. It is also under the best preservation. The museum also has a restored model of the Imperial City, with matching pictures, charts and caption.
Besides permanent displays, the museum holds temporary exhibitions, such as Tang Tri-color Glazed Pottery, Treasures Collected through the Dynasties, the Art of Buddhism, and Chinese Ancient Currency.

Location: Yanshi, Luoyang
Entrance Fee: RMB 10
Transportation: Take long-distance bus from Luoyang to Yanshi and get off at the Museum.