Wenshu Monastery
Wenshu Monastery (Wenshu Yuan), the oldest, largest and most popular Buddhist temple in Chengdu, was built in the Tang Dynasty (618-907) and was once called Xinxiang Temple. In 1681, Cidu, a celebrated Buddhist monk, came here to lead an ascetic life. On the day when the cremated ceremony of Cidu is hold, the statue of Wensu (Bodhisattva Manjusri in Sanskrit) appeared in the flames, which is regarded as the reincarnation of the Bodhisattva Manjusri. From then on, Wenshu Monastery became a popular place among the pilgrims.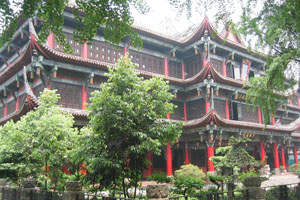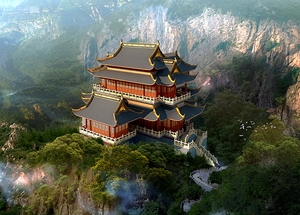 The building today however is a Qing Dynasty construction consisting of an impressive collection of buildings containing some intricate and beautiful art and architecture. There are five halls at the complex, all with pretty tiled roofs, carved eaves and beautifully painted ceilings. There is also a Museum here detailing the history of the temple and displaying some wonderful examples of traditional calligraphy and painting.

Chengdu has a sizeable Buddhist congregation who visit the temple to worship the God of Wisdom, filling the temple halls with noise and incense! The surrounding streets are fascinating too, and hawkers selling joss sticks, paper money and statues abound.

Opening Hours: 8:30 -- 20:00

Location: Middle Renmin Road, Chengdu City

Transportation: Bus No. 16 will bring you here directly.