Mausoleums of Prince Jingjiang
Mausoleums of Jingjiang Princes, 7km from Guilin City, are imperial mausoleum site where 11 princes of the Jingjiang Family are buried during the Ming and the early Qing dynasties. At the beginning of the Ming Dynasty, in order to strengthen the centralization of state power, Emperor Zhu Yuanzhang (the fist emperor of Ming Dynasty) designated his 23 sons and only one nephew (King Jingjiang) as kings to administer different areas in China. The descendent kings chose this place as their mausoleum.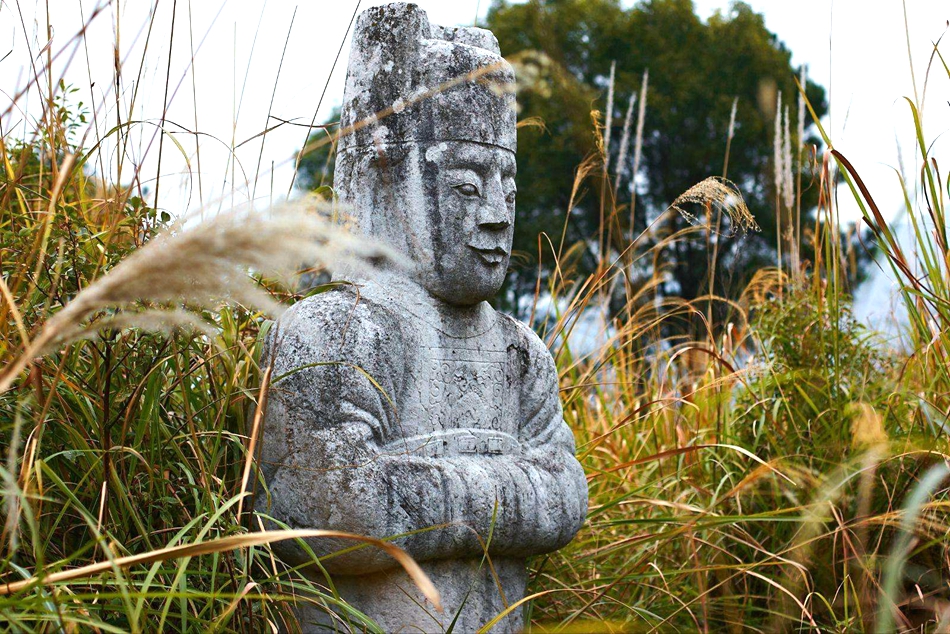 Enclosed by a gorgeous rectangular red wall, about 320 tombs (including 11 tombs of princes of Jingjiang) spread over 100km². Ling Gate, Zhong Gate, Xiang Palace and Underground Palace are lying on the axis. Two walls in every tomb divide a tomb into two parts: outer palace and inner palace. In the outer palace, there are wing-rooms, Ling Gate, God Path, Jade Belt Bridge and human and animal stone statues while in the inner palace, there are Zhong Gate, Xiang Palace, human stone statues and Underground Palace.
Right now, only the tomb of the third king Zhu Zuojing and his consort open to the public. You can appreciate many excavated items, such as gold, jade, silver, porcelain, pottery and other antiques. Among all the exhibits, an underglaze blue vase with elegant and unique design is the most precious one.
Tips:
1. Opening Hours:
8:30am—5:00pm (Apr.—Nov.), 8:30am—4:30pm (Dec.—Mar.), everyday. 
2. Transportation:
No. 24 Bus, getting off at the station of Mausoleums of Jingjiang Princes. A large free parking lot is in front of the mausoleums. 
3. Entrance Ticket:
20 Yuan per person.