Qingchengshan Mountain
Qingcheng Mountain is one of the birthplaces of the Daoist where the landscapes are amazingly charming. Despite it is only 16 km (10 miles) away from the city center, Qingcheng Mountain is a place with serene and peaceful breath--the towering trees, winding paths, beautiful song tweet, sweet fragrances, peaceful streams and gorgeous pavilions contribute to the harmonious environment.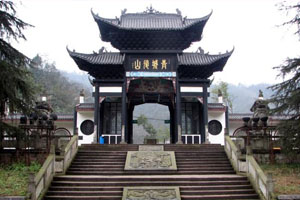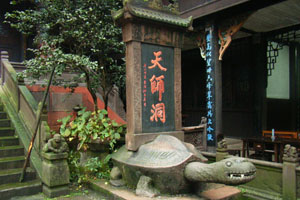 The mountain chain, which the Qingcheng Mountain is in, queue closely and orderly like a comb, in which the landscapes put up different but graceful covers. Around the Qingcheng Mountain, there are more than 10 halls and temples of Daoist, and natural caves with spectacular scenes.

Jianfu Temple (Jianfu Gong) sits at the base of the mountain and is a large, well-preserved Daoist temple from the Tang Dynasty. About halfway up the mountain sits Tianshi Cave (Tianshi Dong) the temple and school of Zhang Daolin, a famous Daoist master who taught here and contributed greatly to spreading Daoism in China. The present Tianshi Cave buildings were built at the end of the Qing Dynasty. Lastly, near the peak sits Shangqing Temple, which was originally established in the Jin Dynasty, while the current temple buildings are Qing Dynasty constructions.

Opening Hours: 8:00 -- 17:00

Ticket Price: 90 CNY
 
Location: Qingchengshan Town, Dujiangyan City, Chengdu

Transportation: Shuttle bus from New South Gate (xin nan men) Station, Chadianzi Station and Dujiangyan Station will bring you here directly.