Beijing Transportation
Getting There
As the largest communication hub in North China, with the Asian first largest international airport, many high-tech subways, modern light rails and radiating railways, Beijing is capable of offering you a very convenient and comfortable trip.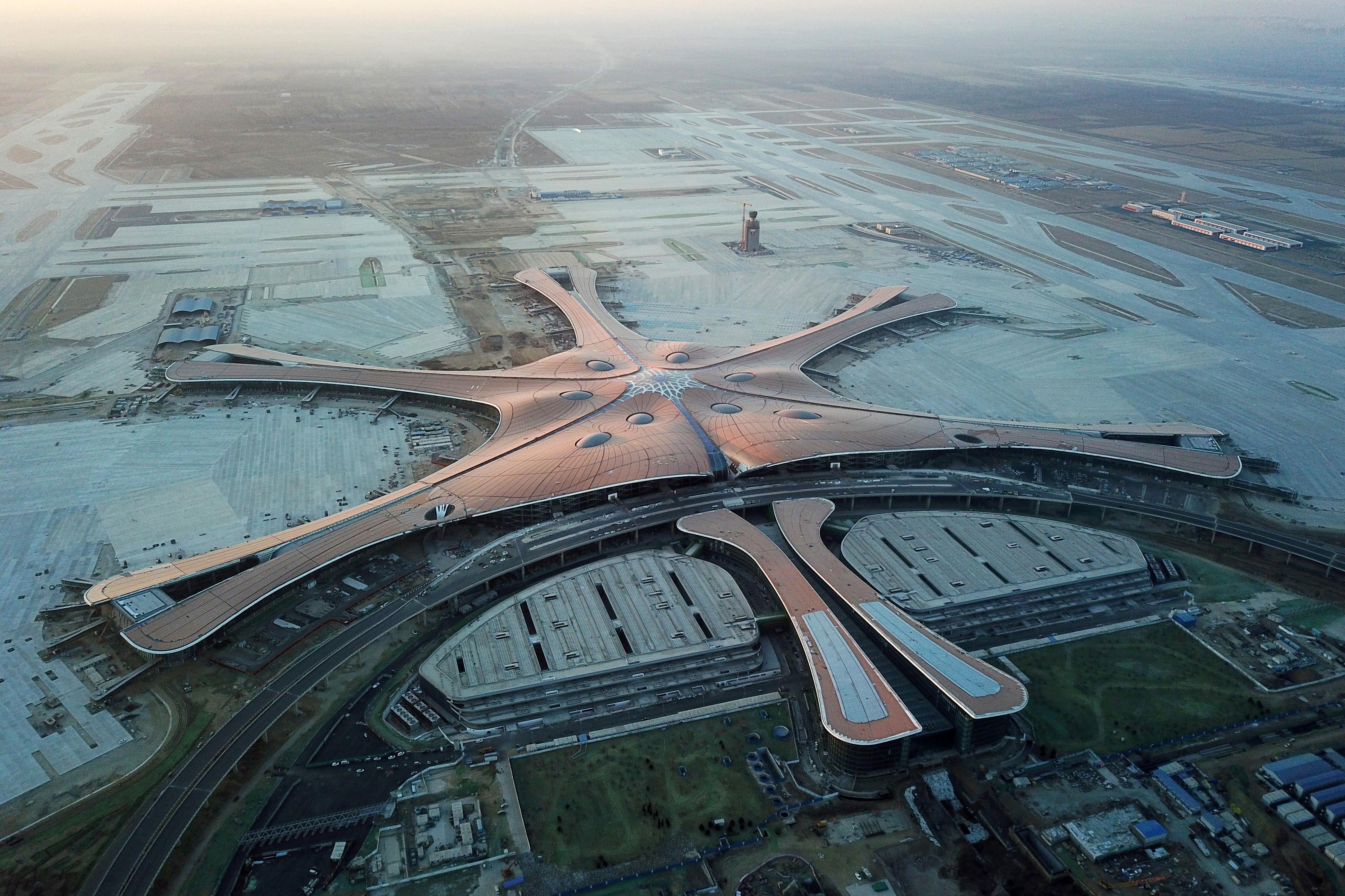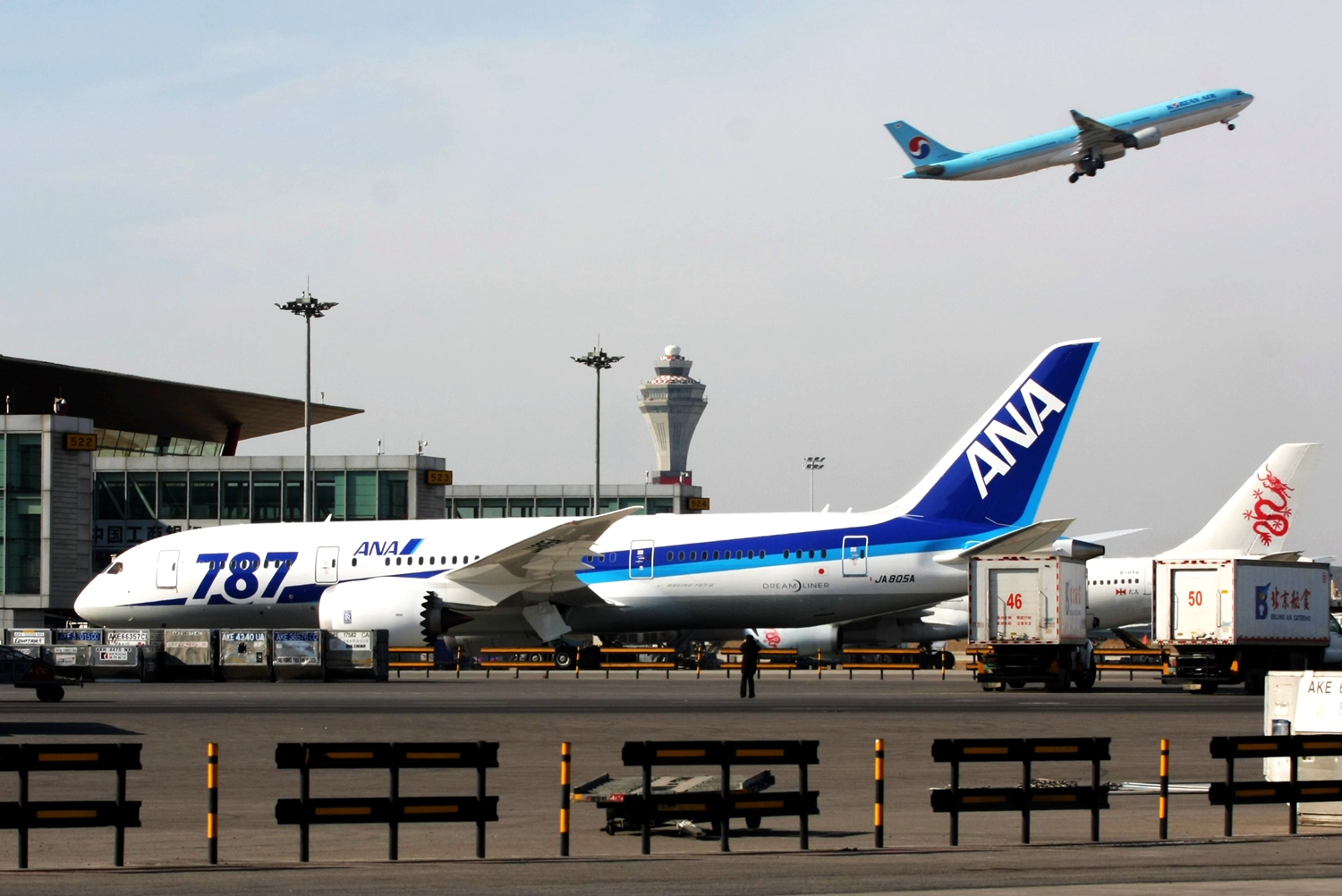 By Plane
Beijing now possesses two of the Asian and national largest international airports—Beijing Capital International Airport and Beijing Daxing International Airport.
Beijing Capital International Airport
Beijing Capital International Airport is one of the major three international airports in China, which officially put into used on March 2nd 1958. Because of its excellent geographic location and service facilities, Beijing Capital International Airport successfully took the place of Tokyo Narita International Airport to become Asia's busiest airport according to the frequency of the taking off and landing of the planes in 2004. Owing to the advancement of civil aviation business and the increasing volume of passenger and cargo transportation, it was expanded in large scale. Nowadays there are 11 domestic companies and 55 foreign companies participating in the operational business. There are more than 5,000 scheduled flights available to 88 cities home and 69 cities abroad. Airport Express Train is the easiest way to travel between this airport and downtown Beijing. Besides, just once every 10-15 minutes, from the airport to downtown Beijing, runs a convenient, comfortable and regular shuttle service operated by the civil aviation authority which costs one person 20 Yuan. In addition, taxis are available for about 120-150 Yuan to the city (including the taxi toll of 10 Yuan). In Beijing taxis charge according to meters, but if you are an experienced traveler, you can usually bargain with the driver for a lower price.
Situated in northeast of the city, Beijing Capital International Airport is just 25km from the Tian'anmen Square, the very center of Beijing city. It has a very important location in Beijing for being both an aviation gateway of Beijing and a window for international communication. As a radial center for China civil aviation network, the Beijing Capital International Airport features in a large-scale international airport, with the biggest scale, fullest facilities and busiest transportation in China.

Travel between Capital Airport and Downtown Beijing

Approaches

Airport Express Train + Subway

Taxi

Airport Shuttle Bus

Routes

Airport → Sanyuanqiao (transfer to subway Line 10) → Dongzhimen (transfer to subway Line 2 or 13)

Whatever you like

16-18 routes to Wangfujing, Xidan, Fangzhuang, railway stations, Zhongguancun, Wangjing…

Running Time

06:22 – 23:10

24 hours

Downtown: 04:30 ~ 22:00
Airport: 06:00 ~ 01:00 + 1 day

Elapsed Time

60 – 80 minutes

70 – 90 minutes

70 – 100 minutes

Fare

CNY 25

CNY 100-150

CNY 20-30

Suggestions

Best way for daytime travelers or those who may handle luggage easily

Fit for red-eye flight passengers or 1 to 3 travelers with large/heavy luggage

Average choice for budget travelers
Beijing Daxing International Airport

The terminal building of Beijing Daxing International Airport is shaped like a phoenix spreading its wings. It is shaped like a five-finger corridor with passengers as the center. The whole terminal building has 82 boarding gates. However, it takes passengers no more than 8 minutes to walk from the center of the terminal building to any boarding gate. Beijing Daxing International Airport Terminal's main terminal building, supporting service building and parking building have a total construction scale of about 1.4 million square meters. There are 5 floors above and below the terminal Rail transportation has stations on the second floor of the terminal building. The first floor is a plaza-type transfer center, which can transfer to high-speed rail, subway, city rail, etc., including Beijing-Xiong intercity, Langzhu high-speed rail, and airport express.
On September 25, 2019, Beijing Daxing International Airport was officially put into operation.The airport is located in Daxing District, about 90 km on the south from downtown Beijing and 67km from Capital Airport.
Transfer to Beijing Daxing International Airport

Inter City railway
After Daxing International Airport is put into operation, the Beijing-Xiong inter-city railway is a way from the downtown area to Daxing Airport. The fastest speed is 250 kilometers per hour from Beijing West Railway Station to the airport. The whole journey takes only 20 minutes.

Rail Traffic
Beijing Metro Daxing Airport Line, also known as Beijing's Second Airport Line, has a total length of 41 kilometers and is equipped with Lize Business District, Caoqiao, Daxing New Town Station and Daxing Airport Station. It only takes 19 minutes to get to the new airport from Caoqiao. The normal one-way fare is 35 yuan and the business one-way fare is 50 yuan.
Beijing Metro Line 20 (Line R4) is a planned fast line connecting the two airports, with terminals at both ends being the Capital Airport Terminal 3 and Daxing Airport Terminal North. In the future, Beijing's two airports can be connected by this subway line.

Bus
946 bus runs from Xingong Station to Daxing New Town Station.

Airport bus
City bus
There are 6 airport bus routes to Daxing Airport.
Daxing Plan to open Xinghang Line 1 (Daxing Airport-Beijing Station)
Xinghang Line 2 (Daxing Airport-Beijing West Station)
Xinghang Line 3 (Daxing Airport-Beijing South Station)
Xinghang Line 4 (Daxing Airport-Tongzhou)
Xinghang Line 5 (Daxing Airport-Fangshan)
Xinghang Line 6 (Daxing Airport-Xuanwumen, Night Route).
All airport buses in the city area are new energy electric vehicles, which adopt the uniform fare of 40 yuan. Passengers will receive a paper travel voucher printed with two-dimensional code and other information.

Inter-provincial passenger line
There are four provincial passenger service lines to Beijing Daxing International Airport.Including those from Daxing Airport to Tianjin, Langfang, Tangshan and Baoding.
The bus location of the inter-provincial bus line is exactly opposite to that of the airport bus line, which is located in the northwest of the terminal.
Flights and fares
The bus line to Tianjin departs 4 times a day in two directions and the fare is 75 yuan. The bus line to Langfang departs 12 times a day in two directions, and the fare is 35 yuan. The bus line to Tangshan departs 12 times a day in two directions, and the fare is 120 yuan.
The bus line to Baoding departs 4 times a day in two directions, and the fare is 70 yuan.

Taxi
If you have too much luggage, it is more convenient to take a taxi to the airport.

By Train

With a railway system linking to almost all directions to most provincial capitals and all neighboring cities, Beijing is one of the important railway hubs of China. Here we have three major railway stations--Beijing Railway Station, Beijing West Railway Station and Beijing South Railway Station.

Beijing Railway Station not only runs long-haul journeys to North-east China, such as Beijing to Harbin, but also runs international trains, including the lines directly to Moscow, Pyongyang and Ulan Bator etc. Beijing West Railway Station is regarded as the largest railway station in Asia. From here, you can get to most provinces in Central China, West China and South China, most major and medium sized cities, and autonomous regions in China. Beijing South Railway Station is a newly renovated large-scaled modern train station. For the convenience of tourists and businessmen, there are intercity high-speed trains running between Beijing and Tianjin departing Beijing South Railway Station every 10 or 15 minutes every day. China's fastest high-speed trains also run between Beijing and Shanghai from Beijing South Railway Station.

For your convenient reference, we've worked out the time-table of the high-speed trains (with the initial letter of G, D or C) connecting Beijing to the major cities in this country.

High-speed Train Timeable from Beijing to other Major Cities
(Updated time May 21, 2019)

From Beijing to


Trains and Departure Stations

(Beijing=Beijing Railway Station

Beijing West= Beijing West Railway Station

Beijing South= Beijing South Railway Station)


Duration


Ticket Fare (CNY)

First/ Second Class Seat


Shenyang


D29, D21..., Beijing

G383, G395..., Beijing South
27 departures from 06:34 to 18:51


3h45m - 6h4m


3h45m - 6h4m

Harbin


D29, D25..., Beijing

G381, G393..., Beijing South
6 departures from 06:34 to 15:15

6h36m - 8h23m

CNY 490.5/ 306.5
USD 74/ 46

Dalian

D45, D41..., Beijing

G387, G497..., Beijing South
7 departures from 06:55 to 15:51

4h38m - 6h18m

CNY 417/ 261
USD 63/ 40

Shanghai


G101, G105, G107, G111..., Beijing South
42 departures from 06:43 to 21:21


4h18m - 12h3m


CNY 933/ 247
USD 141/ 37


Hong Kong


G79 at 10:00, Beijing West


8h58m


CNY 1,724/ 1,077
USD 261/ 163


Tianjin


G471, G261, G57, G105..., Beijing South
59 departures from 07:00 to 22:10


0h31m - 1h15m

CNY 39/ 23
USD 6/ 3


Qingdao


G175, G481, G177, G179..., Beijing South

D335, Beijing
16 departures from 06:21 to 22:42


2h58m - 7h55m

CNY 523.5/ 270
USD 79/ 41


Jinan


G175, G101, G471, G261..., Beijing South

D335, Beijing
91 departures from 06:21 to 22:42


1h22m - 4h21m


CNY 300/ 159
USD 45/ 24


Xiamen North


G355, G323, G325..., Beijing South

3 departures from 08:40 to 12:05


10h55m - 11h32m


CNY 1,347.5/ 803.5
USD 204/ 122


Hangzhou East


G57, G19, G55, G165..., Beijing South

D717, D711, Beijing
17 departures from 07:15 to 21:15


4h18m - 13h41m


CNY 907/ 277
USD 137/ 42


Guangzhou South


G71, G79, G65, G67..., Beijing West
8 departures from 07:27 to 20:35


8h1m - 10h23m


CNY 1,380/ 862
USD 209/ 131


Shenzhen North

G71, G79, D901, Beijing West

3 departures from 07:27 to 20:10

8h35m



USD 224/ 142CNY 1,479.5/ 936.5


Xi'an North


G89, G651, G653, G307..., Beijing West
18 departures from 06:21 to 18:55


4h20m - 6h4m


CNY 824.5/ 515.5
USD 125/ 78


Guilin


G529, G421, Beijing West

Departures at 07:08 and 09:05


10h41m - 11h8m


CNY 1,290.5/ 806
USD 196/ 122


Taiyuan South


G601, G627, G91, G603..., Beijing West
17 departures from 07:21 to 20:05


2h27m - 3h29m


CNY 247.5/ 154.5
USD 38/ 23


Zhengzhou East


G507, G89, G651, G529..., Beijing West
55 departures from 06:21 to 20:00


2h25m - 3h41m


CNY 495/ 309
USD 75/ 47


Wuhan


G507, G529, G421, G511..., Beijing West
29 departures from 06:42 to 19:00


4h17m - 6h5m


CNY 832.5/ 520.5
USD 126/ 79


Changsha South


G529, G83, G421, G79..., Beijing West
15 departures from 07:08 to 15:40


5h38m - 7h39m


CNY 1,038/ 649
USD 157/ 98


Chongqing


G309, G571, Beijing West

departures at 08:23 and 09:22


11h26m - 12h6m


CNY 1,267/ 792
USD 192/ 120


Chengdu East


G89, G307, G349, G571, Beijing West

departures from 06:53 to 15:13


7h45m - 9h58m


CNY 1,246/ 778.5
USD 189/ 118


Kunming South


G403, G405, Beijing West

departures at 08:00 and 10:05


10h49m - 12h29m


CNY 1,877.5/ 1,147.5
USD 284/ 174


Yichang East


G555, G309, Beijing West

departure at 08:23 and 12:56


6h31m - 7h23m


CNY 1,008/ 630
USD 153/ 95

The above schedule is for reference only.
By Bus
There is no doubt that Beijing is the largest junction of major roads in China. It has twelve national highways which radiate to the northeast, southeast, southwest, and south, and eight main expressways surrounding the city, amounting to twenty thousand kilometers. Every day there are nineteen bus stations in Beijing operating thousands of buses, to neighboring cities such as Datong, Chengde, Tianjin, Shijiazhuang and Zhengzhou, among which some are departing hourly. China Expedition Tour suggests that long-distance travelers should not choose buses, while short bus journeys can be memorable experiences. Bus tickets can be purchased 3 to 5 days prior to your departure, upon your arrival at the station, or even after you board the bus, if it is out of season.
Liuliqiao Long-Distance Bus Station Location: Jia 1, Nan Li, Liuliqiao, Fengtai District. Tel: 010-83831717 83831720. Bus route: bus No. 6, 50, 323, 324 and 300 to Liuliqiao Nanli stop Coaches departing from this station can reach Zhengzhou, Kaifeng, Luoyang, Shijiazhuang, Zhangjiakou, Qinhuangdao, Hohehot, Baotou,Tangshan, Shenyang, Dalian, Yinchuan, etc.
Zhaogongkou Long-Distance Bus Station Location: 34, Nan Sanhuan Zhong Lu, Yongwai. Tel: 010-67229494 67237328. Bus route: tourists can take bus No. 2, 17, 25, 43, 300, 368 and 927 to the station Tourists can take busses departing this station to Zhengzhou, Anyang, Zhoukou, Shijiazhuang, Jinan, Weihai, Dongying, Hangzhou, Harbin, Shanhaiguan, Wuhan etc.
Dongzhimen Long-Distance Bus Station Location: 45, Dongzhimenwai Xie Jie. Tel: 010-64671346 67237328. Bus route: take bus Nos. 18, 22, 44, 117, 359, 401, 404, 413, 418, 915, 916, 24, 106, 107 etc. to Dongmen stop There are busses to Chengde, Huairou and Miyun etc. at this station.
Muxiyuan Long-Distance Bus Station Location: 199, Haihutun, Fengtai District. Bus route: bus No. 2, 17, 324, 341, 366, 377,926 etc. to MuxiYuan stop. Tel: 010-67267149 Tourists can take busses departing this station to Jinzhou, Huairou, Shijiazhuang, Nanjing, Jinan, Hangzhou, Wenzhou, Zibo, Dezhou and Weifang etc.
Lizeqiao Long-Distance Bus Station Location: lizeqiao east, 3rd Ring Road, Fengtai District. Bus route: bus No. 811, 901, 541, 50, 300, 323, 324 etc. to Lizeqiao or Dongguantou stop. Tel: 010-63403408, 63475092 Tourists can take busses departing this station to Tianjin, Langfang, Dezhou, Taiyuan, Zhengzhou, Jinan, Tai'an, Nanjing, Xi'an and Hohhot etc.
Lianhuachi Long-Distance Bus Station Location: liuliqiao, Fengtai District. Bus route: bus Nos. 6, 50, 309, 340 etc. to MuxiYuan stop. Tel: 010-63464027 Tourists can take busses departing this station to Shijiazhuang, Baoding, Zhangjiaguang, Dezhou, Weifang, Zhengzhou, Tai'an, Hefei and Xuzhou etc.

Getting Around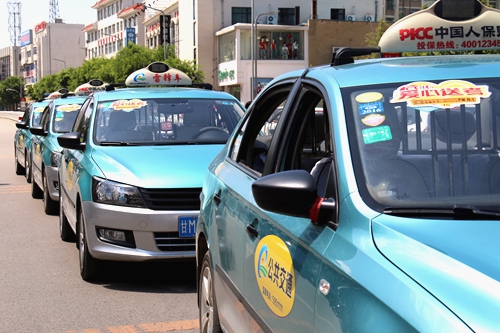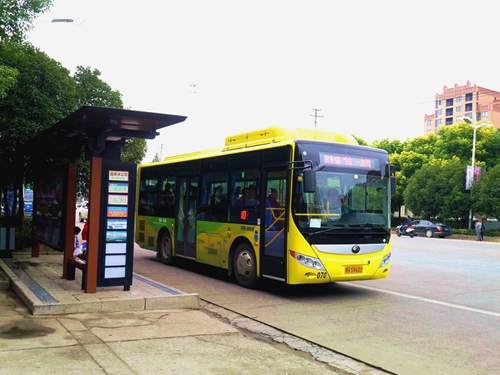 Taxi
Newcomers will find it easy to catch a taxi in Beijing, and the taxis provide you with the most convenience. Over 6,000 taxis can be found at the airport, railway and bus stations. Nowadays, though most of the drivers here can speak little English or other foreign languages, it is still a safer way for you to ask your local guide or the bell boy at hotel to write down the place you want to go in both English and Chinese, so that you can show the note to the driver and reach your destination without language barriers. The flag-down-rate of the taxis in Beijing is 10 Yuan. The charge for the following journey is in line with the distance you will take. 2 Yuan will be charged per extra kilometer. Owing to the traffic situation in Beijing, taxis charge not only in accordance with their meters, but also for waiting time in traffic, driving at night and mileage for driving without passenger. You will be charged an additional one-kilometer fee for every accumulated five minutes of waiting time. Taxis are somewhat expensive for many travelers, but they are very convenient in the middle of the night or early morning. If you take a taxi after 11 p.m., you will have to pay a 20 percent late-night surcharge, no extra for luggage. When getting off a taxi, we recommend you to ask for a receipt because the car number, company name, registered driver and complaint telephone etc. are listed in it. If you lose your luggage on the taxi, the receipt will be helpful for you to get it back.

Public Bus
As the public buses play a more important role in the citizen's daily life, locals here do not take taxi very often. Buses, with numbers beginning with '8', are air-conditioned, while other numbers indicate double-decker, special tour lines, night buses, etc. The ticket price for city routes is 1 Yuan, while for bus with air-condition, it is 2 Yuan to 5 Yuan. If you're getting on a bus without conductor, you should board the bus at the front, drop ticket fee into the box and exit at the rear. Note: Please prepare small bills or coins before your boarding because some buses are self-service.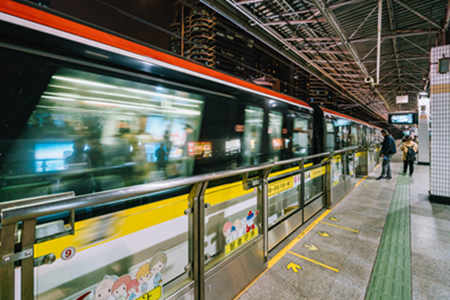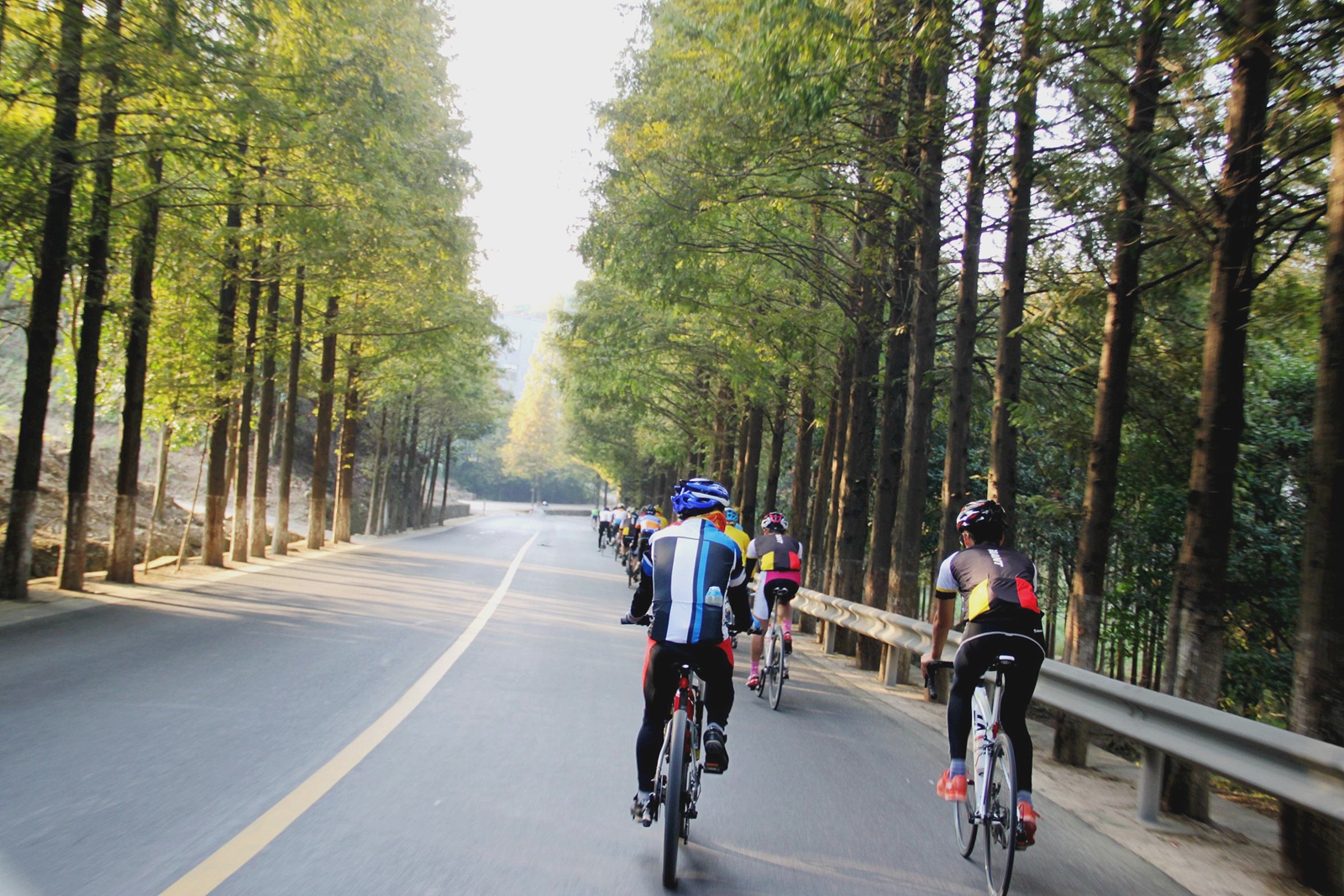 Subway
The fastest transportation and most economic travel way in Beijing is subway. Nowadays, there are 21 subway lines in Beijing, which link the city's major landmarks such as Tian'anmen Square, Qianmen, and the railway stations to other parts of this metropolis. Subways are generally operating from 5:00 a.m. to 23:00 p.m., among which Line 13 is from 06:00 a.m. to 09:00 p.m. The price is charged according to the distance. It is CNY3 for the first 6km (3.7 miles), CNY4 for 6 to 12km (3.7 to 7.5 miles), CNY5 for 12 to 22km (7.5 to 13.7 miles), CNY6 for 22 to 32km (13.7 to 20 miles), extra CNY2 for every additional 20km (12.4 miles) if distance over 32km (20 miles). The stops are announced bilingually in both Chinese and English. You can ask the subway staff when you are not sure which way to go when you are in the subway station. Subways in Beijing are one of the most convenient transport systems. Why don't have a try?
Bicycle
Bicycle rental services are offered in many hotels in Beijing, the cost of which ranges from 20 to 30 Yuan per day. Tourists with a vigorous disposition can rent a bicycle, riding a bicycle through the Hutongs in Beijing and exploring the city thoroughly.
What's more, they are now lots of shared bikes, such as ofo Bikes, Mobike and Hello Bikes, in the streets of this capital city. But to rent these bikes, you need pay by Wechat or Alipay, which is so far unopened for foreigners.