Entertainment in Chengdu
Popular entertainments and activities
As the most thriving city in the southwest China, Chengdu impresses tourists with not only the
Sichuan Cuisine
and
local specialties
, but also the entertainments the practice when leisure. Not to mention those that are the same with the eastern coastal cities like the bowling and sauna, the entertainments prevail among the Chengdu are so admiringly colorful that you should have a try.
Sichuan Opera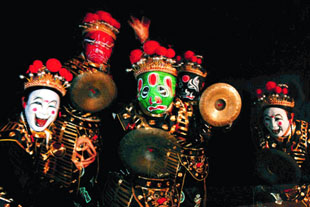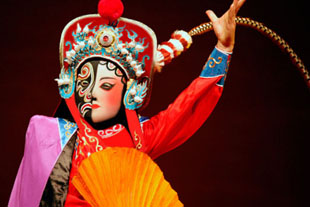 Popular among the Sichuan, Chongqing, Guizhou and Yunnan, Sichuan Opera was once the Chinese most popular opera in the Tang Dynasty (618-907), while Chengdu is hailed as the Home of the Sichuan Opera, so it is safe to say Sishuan Opera is the first entertainment to do in Chengdu. The Sichuan opera is performed in the tea house, opera theatre and parks.
There are two stunts originated from Sichuan Opera, namely
Face-changing
and Fire-spouting. Face-changing is one of the stunts used in the Sichuan Opera to express the changes of the actors' mood, which can create romance, while the Fire-spouting is always performed by the evils in the opera to show anger.
Mahjong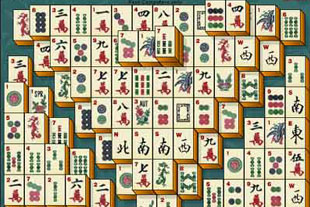 In Chengdu people like to play the
mahjong,
especially over tea. Chinese mahjong is said to originate from 3000-4000 year ago, when it prevailed merely among the noble. Now, from north to the south, people, men and women, young and old, are playing mahjong, so it is safe to say that mahjong is one of the quintessence of Chinese culture.
Tea
Going to the tea house is another popular way to kill the leisure time. For one reason that the
tea
can prevent people from the diseases caused by wet and hot weather, for the other it is a traditional way that people chat with friends or do business over tea, Chengdu people love tea. The covered-bowl tea is one of the well-known local specialties. The tea house, which can be found easily in Chengdu, is not only open to men but also to women.
Other entertainments and activities
Bar and Club
Chengdu' night never ends especially in summer. That is the praise from the tourists which means the nightlife in Chengdu is too amazing to describe.
Let alone the attractive tasty snacks and the splendid night scene, the entertainments on the square or in the bars will catch your eyes and make you reluctant to leave. The bars in the South Renmin Road and West Yangshi Street are busier and bustling.
Hongse Niandai (Red Age) Club
Location: South Renmin Road, Wuhou District, Chengdu
Meigaomei International Recreational Club
Location: Floor 5, Yanshikou Square, Lihua Street, Chengdu
The Coffee Beanery
Location: Floor 2, Gaobang Department Store, Chunxi Road, Chengdu
Allen Story Cafe
Location: No. 107, Shuangyuan Street, Shuangnan Residential District, Chengdu
Kakadu Club & Disco
Location: No. 16, the third section, South Yihuan Road, Wuhou District, Chengdu
Renhe Spring Cafe
Location: Floor 5, Renhe Spring Department Store, No. 59, Renmin East Road, Chengdu
In addition to pubs and clubs, Bowling Hall in Chengdu Minzu Hotel is another place for relaxation.
Location: No. 78, Yongling Road, Chengdu