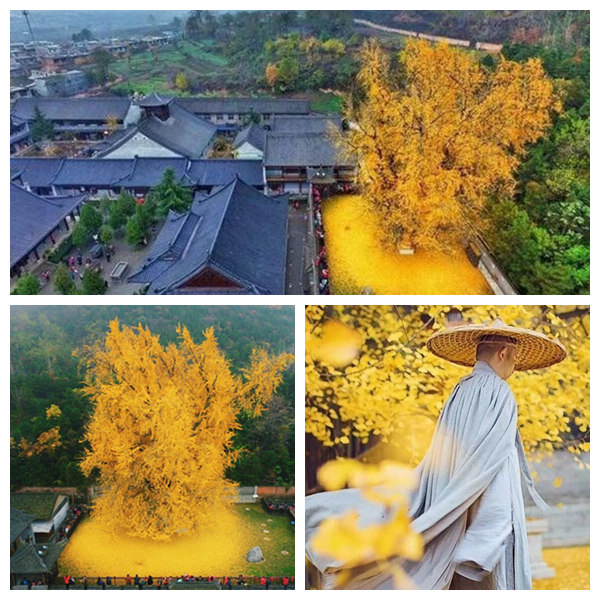 The 1400 year old ginkgo tree in Guanyin ancient Temple of Xi'an has been popular on the Internet. Twitter has been forwarded to more than 47000 people, and 78000 people like it, which is very rare. Chinese and foreign netizens marvel at the beauty of this millennium old tree.
The ancient Guanyin temple is located in Luohandong village, East street, Chang'an District, Xi'an city. It was built in the second year of Zhenguan of Tang Dynasty (AD 628), about 1400 years ago. It is one of the thousand year old temples in Zhongnan mountain. It is the best viewing period of ginkgo trees enter, a large number of tourists come to see the style, the temple opened online appointment.
Ginkgo trees in the Guanyin monastery should be booked in advance at the WeChat public No. "Nan Nan Chan Yun". Visiting time: 8:30-17:00. The total number of daily reception is 3000 people, and there is no charge for tree appreciation.
Facebook Comments