China is dotted with huge mausoleums telling stories of ancient royalty, such as the one built to defend the terracotta warriors and horses of Qin Shihuang (259-10 BC), China's first emperor. However, not many tombs tell the stories of ordinary people.
One of the most inconspicuous graves of ancient Chinese civilization can be found in the Xinjiang Uygur autonomous region, 37 kilometers southeast of Turpan. The cemetery in Astana holds the mummified remains of residents of Gaochang from the mid-3rd century to the end of the 8th century. The cemetery is just six kilometers from the ancient city of Gaochang, also known as Karakhoja, which has a history of more than 1,400 years, dating back to the first century BC.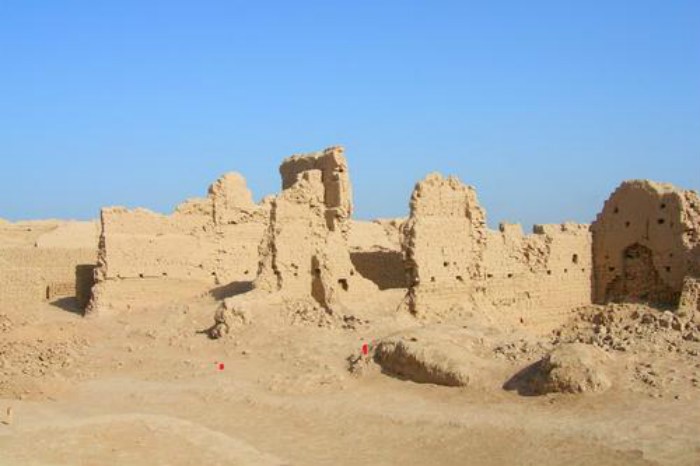 Thanks to the dry climate, many corpses and ancient ruins have survived the ravages of time and are still preserved. Among the 456 excavated tombs, the remains of king gao chang have yet to be found. However, the corpses of commoners and nobles have been unearthed, which gives a fascinating insight into ancient city life.
In addition to the mummified remains, thousands of ancient silk road artifacts have been excavated from tombs, revealing that the ancient city of gaochang was an important trading post on the silk road.
Gravel borders separate the burials of the various families and follow a strictly patriarchal burial sequence. The burial place usually places the husband and wife together. However, there were some exceptions, with some excavated graves showing men buried with multiple women. Families are buried by generations. For example, grandfathers, fathers, sons and grandchildren are arranged accordingly. The only entrance to the tomb is an underground ramp more than 10 meters long. The rooms are more than two meters high and have flat or domed ceilings. The inner cavity design follows the Chinese character "a". "The body was placed on a wooden or ceramic bed behind the tomb.
Mummified bodies were found lying on carved pillows, their faces usually covered with cloth and holding a piece of wood. Sometimes a Persian coin could be found in their mouths.
Next to each body was a burial brick engraved with a person's name and personal information. Corpses are usually dressed in cotton, linen, or silk.
In traditional Chinese culture, people are supposed to have an afterlife — so the dead are given things they can use in the afterlife, such as small pavilions, carts, horses, soldiers and sacrifices.
Facebook Comments