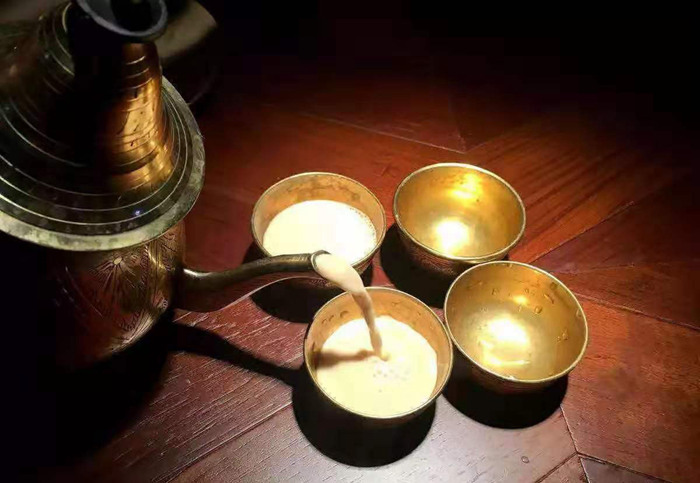 Lhasa is a leisurely city that can make people forget time. Sweet tea is just one of the important elements that make people slow down. In Tibet, drinking sweet tea is an essential way of life.
Two or three friends sit around a table drinking sweet tea and chatting aimlessly, and then half a day passes. Sweet tea is the most popular Tibetan food in Lhasa . Sweet tea in Tibet can be seen everywhere, no matter in high-level Tibetan restaurants, roadside teahouses or mountain temple teahouses.
Sweet tea has become an indispensable part of Tibetan people's daily life. Because it is a mixture of tea and sugar, people call it sweet tea. This kind of tea must be brewed with black tea, and then added with milk and sugar. It is sweet and delicious, rich in nutrition, and deeply loved by people.In addition to providing tea, the sweet tea house also provides a place for passers-by to rest, where people from all over the world can communicate with each other. No matter in the morning or in the evening, you can see the bustling crowd, including Tibetans and tourists, talking happily in any sweet tea house.
Facebook Comments