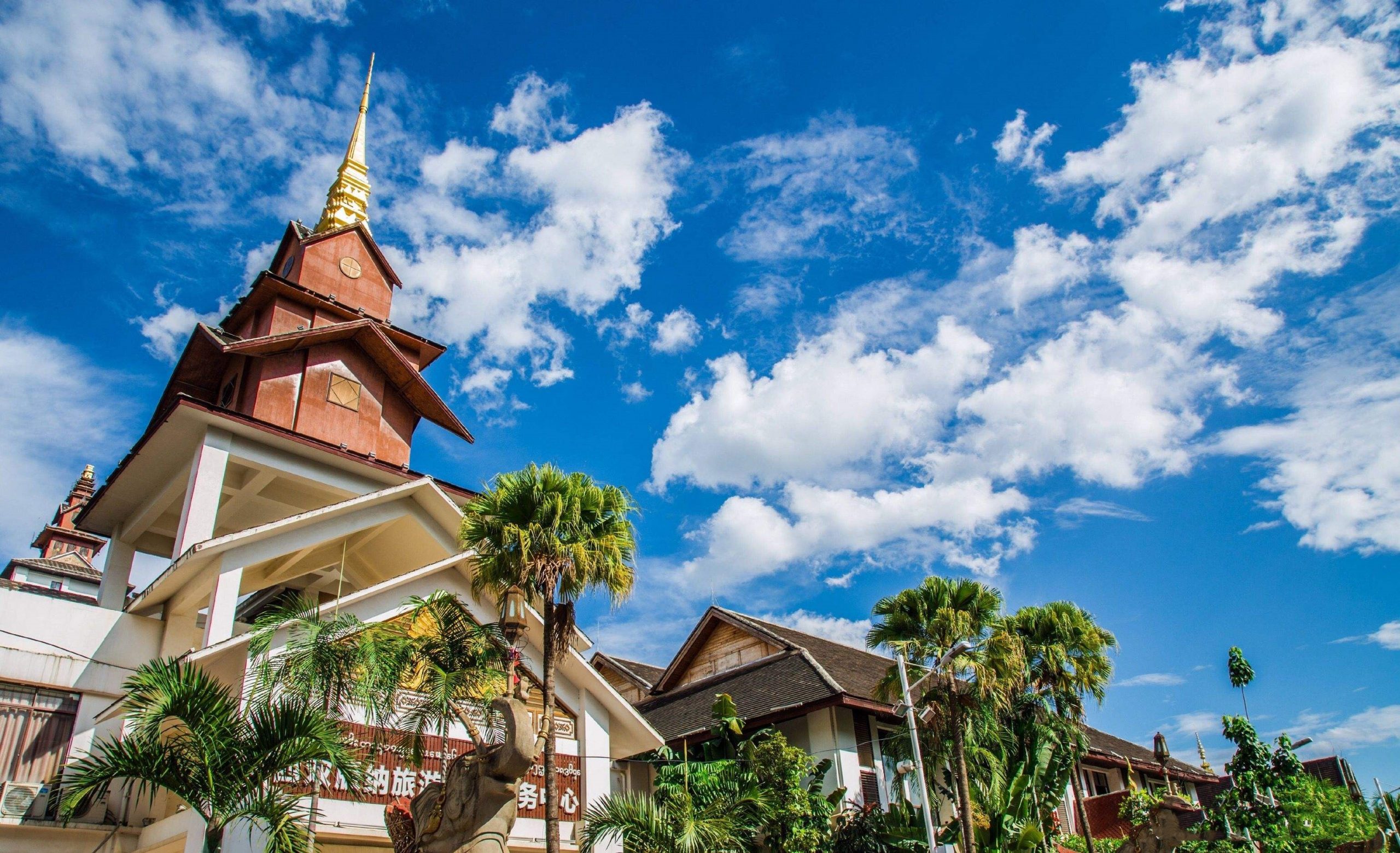 Xishuangbanna Dai Autonomous Prefecture, one of the minority autonomous prefectures of the province. As a vital pass from China to the Indo-China Peninsula by land. Jinghong is the political, cultural and financial center of Xishuangbanna.
There is no doubt that Xishuangbanna is a must-see stop on a trip to Yunnan. This city boasts lush tropical rain forests with a variety of rare animals and plants. It's easy to get close to beautiful peacocks, wild elephants, monkeys and other animals at Wild Elephant Valley and the Primeval Forest Park. The exquisite and unique Dai bamboo buildings and ancient Buddhist temples are all hidden in the green trees, showing a natural, peaceful and simple living atmosphere. The Water-Sprinkling Festival in April is a carnival of the whole city, which absolutely should not be missed.
As one of the key tourism cities in China, Xishuangbanna is quite famous for its magnificent tropical rain forest scenery and traditional minority customs. Besides, its special geographical position – borders Laos and Burma, adjacent Thailand and Vietnam, which made it important access to Southeast and South Asia and the gateway of Yunnan Province opening to the world outside.
The whole area of Xishuangbanna is a famous Scenic Area and Natural Reserve, which can be divided into 3 main areas – Jinghong City Scenic Area, Menghai County Scenic Area and Mengla Scenic Area. The whole area covers an area of over 1202.53 square kilometers.
Welcome to beautiful Xishuangbanna!
Facebook Comments